Oculus working on 4K Rift headset
Even though the Rift isn't out yet, 4K is coming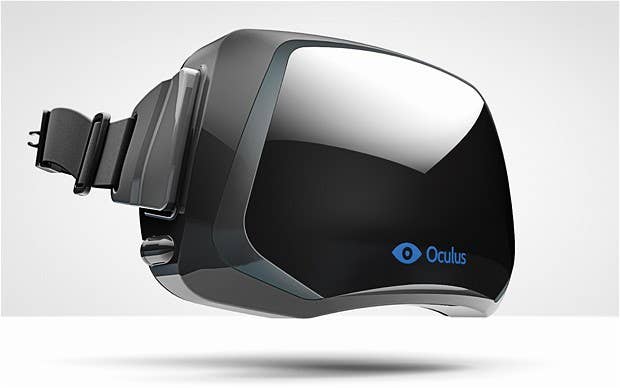 At the Gaming Insiders Summit in San Francisco yesterday, Oculus CEO Brendan Iribe said that adding 4K resolution displays to the Oculus Rift is on the company's radar. According to a report by Polygon, Iribe offered no other information.
Oculus Rift creator Palmer Luckey told PCGamer earlier this year that the company expected to double the resolution of the Rift displays within a year.
"I do think resolution needs to be better for the best VR, but even at low resolution you can get a good experience," said Luckey. "I'm not going to say that this is the best experience, or that resolution isn't important; it's a really critical factor and this is good as it gets today. We're going to be building one at double this resolution within a year and even more after that, so there's a lot of other things to work on besides resolution. We can't just sit around and wait for 4K displays to hop around."
At the Summit, Iribe also mentioned that the company has worked on new prototypes that eliminate the motion sickness that plagues some users.
"I've gotten sick every time I've tried it. Every time until recently," he said, according to Polygon. "In the last few weeks, I stayed in it for 45 minute sessions and I did not get sick with the new prototype. We are at the edge of bringing you no motion sickness content. We are figuring out things like simulator sickness."