Oculus VP: "We believe Quest is the first VR hardware that has potential to become a viable medium"
Jason Rubin elaborates on and apologizes for roll out of recent game curation changes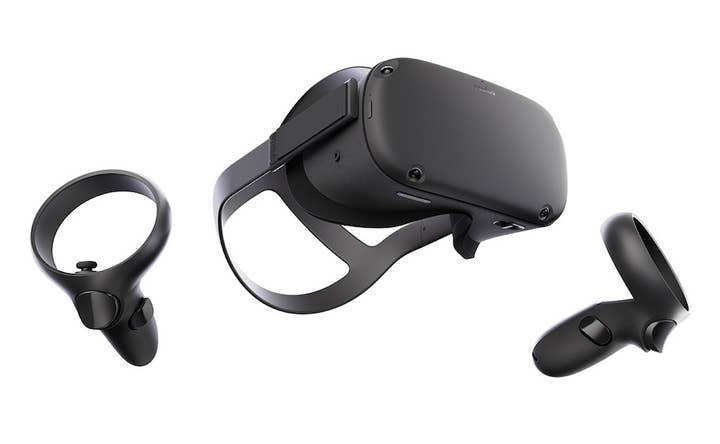 Facebook VP of special gaming strategies Jason Rubin has apologized for the rollout of the new Oculus Quest content policy, while explaining its importance to the growth of the platform.
In a Twitter thread, Rubin first explained the thought process behind a recent policy change for developers submitting new apps for Oculus Quest, a process that was first publicly outlined back in February.
The changes emphasized a "quality-first" approach to putting titles on Oculus Quest. The biggest adjustment is that projects must be submitted as a concept document via a separate approval process before they can be submitted for consideration on the Quest. In the initial announcement (and as reiterated by Rubin in his thread), this is to prevent developers from wasting time on apps that will ultimately be rejected.
"The VR community must expand to become a viable medium," he said in the thread. "We believe Quest is the first VR hardware that has potential to do so. So we're extremely sensitive to what we present to new VR users. We want any decision a consumer makes in the store to be rewarding and encourage another."
Further down, Rubin addressed concerns regarding specific VR titles that either hadn't yet made it to Quest or had issues in the process, such as To the Top, Virtual Desktop, Pavlov, and Jet Island. In all four cases, he indicated it wasn't the end of the line for any of the apps to appear on Quest eventually. Rubin apologized for the apps that had issues due to the Quest's process change.
"We ask to evaluate prospective Quest apps early so devs don't waste resources to bring titles unlikely to reach our quality bar to shippable before we see them. We don't want to reject final projects any more than devs want to be rejected. Nobody wins in that situation," he said.
"Rejection at concept stage is not the end of the road for a dev or app. It does NOT speak ill of the dev or idea. It's an invitation to prove us wrong. Test that app in our PC store or any other. We are always on the lookout for breakout ideas.
"Consumers expect quality at app launch and after. Updates that add flawed experimental features, don't work for some users, or otherwise create a bad experience are not acceptable. This may require a tradeoff between features some users like and interests of the broader community."