Oculus, Thunderful, My.Games and more join GI Live: Online
Even more publishers and investors sign-up for the event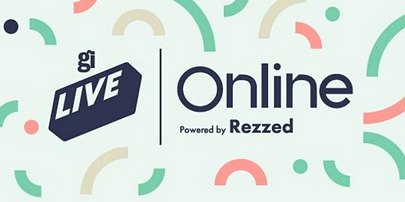 Oculus, Thunderful, My.Games, Play Ventures and more are looking to meet indie devs at GI live: Online.
The new sign-ups join a roster of 40 companies who will be available to meet at the show. Those companies include: Bandai Namco, Behaviour Interactive, Dear Villagers, Devolver Digital, Digital Extremes, EA Originals, Fundamentally Games, Galaxy Interactive, Gearbox Publishing, Graffiti Games, Humble Bundle, ID@Xbox, Kickstarter, Kwalee, LEGO Ventures, London Venture Partners, Makers Fund, Microsoft, Miniclip, MyGames, NDreams, Oculus, Play Ventures, Playtonic Friends, Private Division, SEGA, Snail Games, Sold Out, Sony PlayStation, Team17, Those Awesome Guys, Thunderful, Triple Dragon, Twitch, Ubisoft, Wings and Xsolla.
GI Live: Online is the new digital event from the teams behind GamesIndustry.biz and EGX Rezzed. It takes place over April 14th - 16th, and includes talks, roundtables, casual networking, special guests and 1-2-1 meetings. The event will use Discord for the roundtables and networking, and MeetToMatch for the 1-2-1 meetings. Talks will take place via the GamesIndustry.biz YouTube channel.
Talks include sessions with former EA, Xbox and Liverpool FC exec Peter Moore, Minecraft head Helen Chiang, Velan Studios president Guha Bala, IO Interactive CEO Hakan Abrak, LEGO Ventures' Rob Lowe and NDreams' business development manager Nadine Oehmcke. More talks will be announced next week.
Special guests who are set to drop into the Discord and answer questions from attendees include industry legends Brenda Romero, John Romero, Team17's Debbie Bestwick and UKIE's Dr Jo Twist.
Finally, our roundtable advice sessions include small group discussions with Valve/Steam, ID@Xbox, Kowloon Nights, London Venture Partners, Kickstarter, Hiro Capital, Transcend Fund and Creative England.
Tickets are on sale right here starting at $50.
We also have two new sponsors backing the event, CrazyLabs and My.Games, who will be speaking with attendees. They join existing sponsors Xsolla, LEGO Ventures, Creative England's Advance initiative and Renaissance PR as sponsors for the show. For sponsorship packages, contact Charlotte.Nangle@gamesindustry.biz.