"Oculus Ready" PC line to start at under $1000
Rift bundles will be an option; Touch controllers to ship in Q2 2016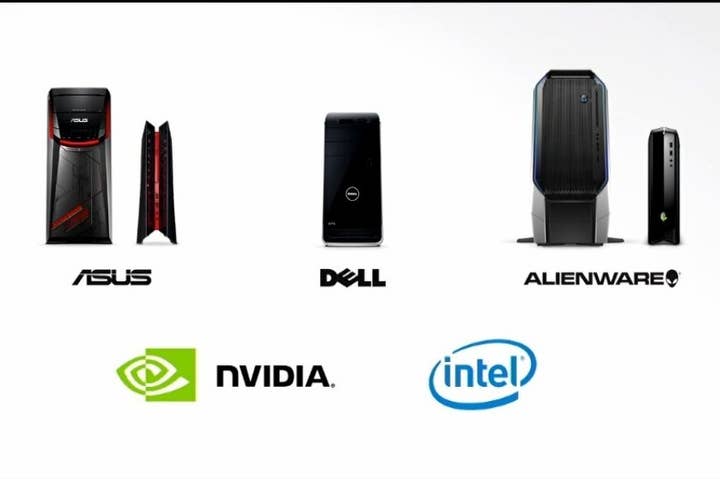 Oculus VR is partnering with a number of prominent PC manufacturers to simplify the process of buying hardware for the Rift headset, which is due to launch in Q1 2016.
Oculus still hasn't set a price for the consumer version of the Rift, but the fact that its addressable market is limited to those with a certain standard of PC is a challenge that at least one of its main rivals doesn't have to face - Sony, which has sold 25 million PlayStation 4s, all of which will support PlayStation VR.
At the Oculus Connect conference yesterday, Oculus announced its clearest attempt yet to address that problem: the "Oculus Ready" program, which will involve manufacturers like Asus, Dell, Alienware, NVIDIA and Intel branding PC hardware to confirm that it meets the Rift's minimum requirements: NVIDIA GTX 970/ AMD 290 or higher, Intel i5-4590+, and 8GB+ RAM.
Oculus VR's VP of product Nate Mitchell confirmed that the range of PCs will start at below $1000, and consumers will have the option of creating a bundle with the Rift headset.
The other major hardware announcement at Oculus Connect was the $99 Samsung Gear VR, but that wasn't all. The company also confirmed that the Oculus Touch controllers will launch a few months after the Rift, in Q2 2016.
When we spoke with CEO Brendan Iribe recently, he described the Touch controllers as a key advantage over the company's main rivals.
"We were really confident that hand presence - seeing your hands, the things that you stare at most all day long - was going to be the right way, and that we may be the only people that went that way," he said.
"It's a differentiator for us that I think's gonna add a lot of value, and attract people to target the Rift with unique experiences and to buy the Rift to have those experiences."