Oculus talks mobile as Gear VR goes on sale
"I'd love not to have to be a first-party studio"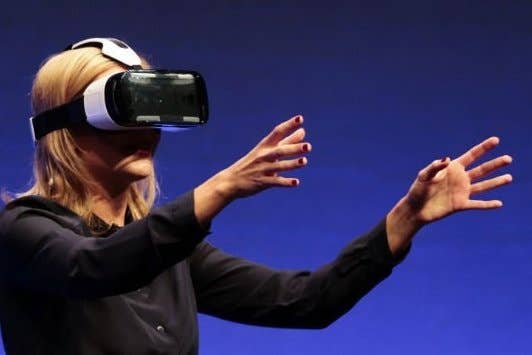 Oculus' vice president of mobile development has explained how the company is approaching the mobile market as a version of the Gear VR went on sale today.
"In the long run, I'd love not to have to be a first-party studio," Max Cohen told Gamasutra.
"Mobile VR development is a new category that's being participated in by some other companies and that's a good thing, as long as they're putting out great products."
Oculus has partnered with Samsung to create the Gear VR, and Innovator Edition headsets are currently priced at $200. The device requires a Samsung Galaxy Note 4 for use and apps are available from the Oculus mobile store.
"We have done some publishing deals -- small deals, right when we were first getting started. We're also releasing a game called Herobound; we're going to build it into a much bigger game, but it's about three hours' worth of content right now. It was done as a prototype so we could learn what you need to do for good Unity development on Gear VR, and everyone that tried it said the tech demo was awesome so we had a team turn it into a fuller-featured game."
Cohen also said the device that went on sale today was much closer to a development kit than a consumer product and was "designed to energize the developer community. "
For more on Oculus and its mobile efforts check out this talk by John Carmack from the Oculus Connect event in September.