VR headset Oculus Rift passes Kickstarter goal with a month to go
Start-up championed by Carmack, Newell, Bleszinski breezes past initial target of $250,000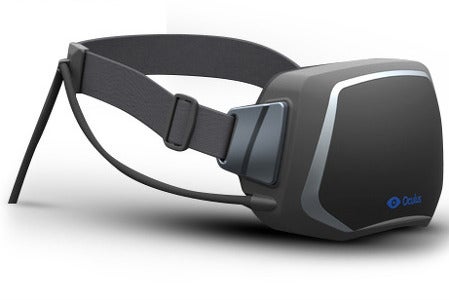 Update: The Oculus Rift virtual reality headset has easily surpassed its Kickstarter goal, passing $250,000 with almost a month still left to go.
At the time of writing the project has been backed by more than 3,000 people with a total of more than $740,000 pledged.
Original story: Oculus, a new virtual reality start-up mentioned in our June interview with id Software's John Carmack, has launched a Kickstarter for its planned 3D stereoscopic headset, the Oculus Rift. The Kickstarter campaign has a funding goal of $250,000, which is primarily aimed at building development kits to ship out to developers. A pledge of $300 or more nets a backer a Oculus Rift developer unit, the software development kit, and a copy of Oculus Rift-integrated copy of Doom 3 BFG.
"We've already gotten great feedback from the press and buy-in from major game developers including id Software, Epic, Unity and Valve," said Oculus founder Palmer Luckey said. "We know the gaming community will be as excited as we all are when they get their hands on it."
"I think this will be the coolest way to experience games in the future. It will simply be that big," said Unity CEO David Helgason.
"It looks incredibly exciting. If anybody's going to tackle this set of hard problems, we think that Palmer's going to do it. So we'd strongly encourage gamers to support this Kickstarter," said Valve president Gabe Newell.
Developer kits received via the Kickstarter will include access to the Oculus Developer Center community. Oculus will also be showing off the product at a number of upcoming events, including Quakecon, Siggraph, GDC Europe, Gamescom and Unite.
In GamesIndustry International's talk with a very enthusiastic John Carmack, the legendary programmer said that he believes Oculus Rift will be a bigger game changer than next-gen consoles.