Oculus hires Gaikai chief product officer as its new CEO
Michael Antonov and Jack McCauley have also joined the VR headset company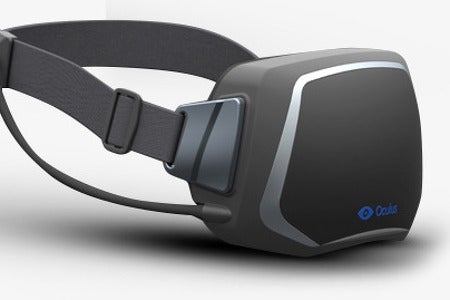 Oculus, which has already raised over $1.6 million on Kickstarter with 17 days to go, has bolstered its team to support the launch of the VR headset Oculus Rift. Former Gaikai chief product officer and Scaleform CEO, Brendan Iribe, has joined Oculus as CEO. Additionally, Michael Antonov and Jack McCauley have joined Oculus as chief software architect and vice president of engineering, respectively.
"For years we've talked about virtual reality, and how amazing it would be to actually play within a game, rather than just watch it happen in front of you on a screen," said Brendan Iribe. "As a serial entrepreneur, I thrive in start-up environments, and Oculus is as exciting and disruptive as they come. The core technology is already there. Now it's up to the growing team at Oculus to get it into the hands of both developers and gamers everywhere."
Iribe co-founded Scaleform in 2004 with Antonov. The developer of UI middleware for video games was acquired by Autodesk in March of 2011. Following the transition to Autodesk, Iribe moved on to Gaikai as the chief product officer leading the user experience and product development teams.
While Iribe will oversee the entire company, Antonov will be specifically responsible for the Oculus SDK. As for McCauley, he comes to Oculus from R0R3 Devices, a product engineering company, where he led the development and manufacturing of gaming peripherals including Activision's guitar and drum controllers for Guitar Hero.
"The success of our Kickstarter campaign has been overwhelming and a bit humbling, but now it's time to deliver on the promise," said Palmer Luckey, founder of Oculus. "We've done the R&D and have blown people away with our prototypes. These hires, all of whom have many years of experience developing technology for video games, will ensure that we first deliver rock-solid dev kits, then a consumer product that takes video games to a completely new level of immersion."