Oculus adding hand-tracking to Quest
Oculus Connect 6 also sees VR-exclusive Medal of Honor, Facebook Horizon social VR, and Oculus Link for playing Rift games on Quest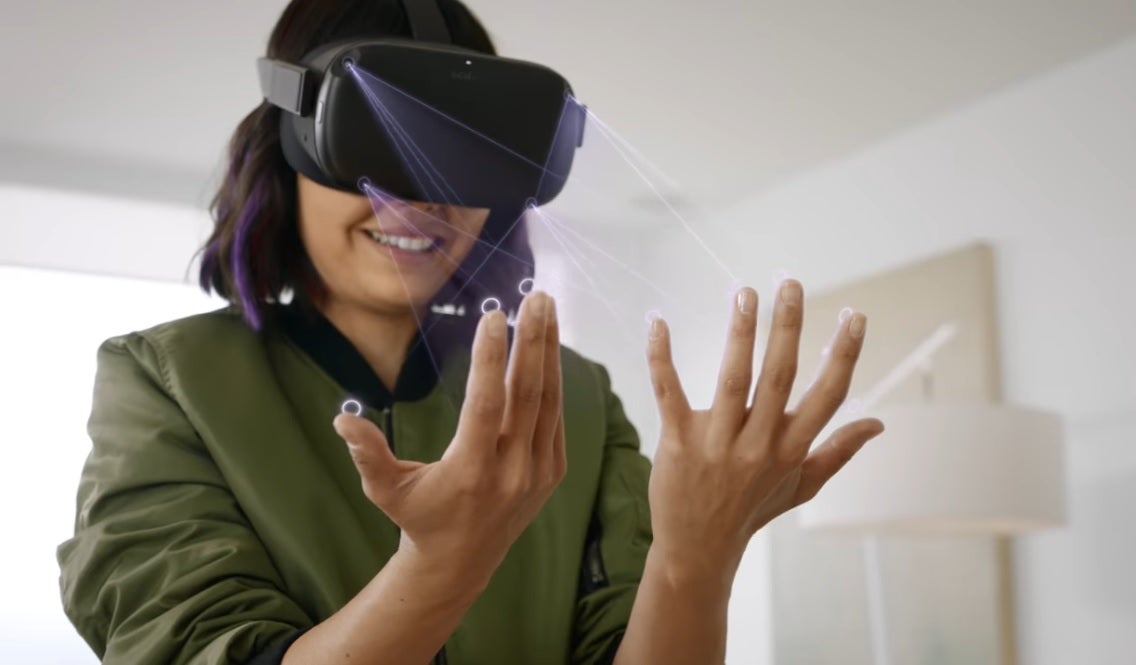 Oculus Connect 6 kicked off today with an assortment of announcements from the virtual reality firm, with some of the biggest news revolving around its wireless portable headset, the Oculus Quest.
While the Quest was only released in May, it has already had a disproportionately large impact on Oculus' revenues. Oculus said that users have spent more than $100 million on software at the Oculus Store to date, with the Quest accounting for 20% of it. As for its future plans regarding the Quest, the company confirmed it is working on "the next Oculus Quest," but pledged to make everything made for the current headset forward-compatible with that next hardware revision.
Oculus announced that it is bringing hand-tracking to the Oculus Quest early next year, with no need for external sensors, depth-sensing cameras, or other hardware beyond what's already in the headset. The functionality will launch as "an experimental feature for consumers" with its own SDK for developers.
Another new feature coming for the Quest is Oculus Link, which will allow Quest users to hook the headset up to a PC with a USB 3 cable to play Rift software in a nearly wireless fashion. Right now that's slated for November.
Beyond the Quest, Oculus also announced Facebook Horizon, a social VR space for the Quest and Rift set to go live next year that will replace Facebook Spaces and Oculus Rooms (both of which go dark October 25). In Horizon, users will design personal avatars and visit a variety of separate "worlds." Oculus expects the initial use cases to be games created by Facebook, like an aerial dogfighting game called Wing Strikers. However, the company is also incorporating user-creation tools so players can make their own activities and invite others to try them.
The event also went some way to answering a continuing criticism of the VR space, a lack of original AAA-style game experiences. Electronic Arts studio Respawn Entertainment used Oculus Connect 6 to unveil Medal of Honor: Above and Beyond, a new VR-exclusive entry in the military shooter series with "a full narrative campaign" as well as multiplayer modes.
"The game will lean into the franchise's history of education through entertainment, bringing the stories of WWII veterans to life for players in emotionally powerful ways," Electronic Arts said in a press release after the Oculus Connect reveal.
Medal of Honor: Above and Beyond will launch on the Rift next summer.