Ocean Software co-founder David Ward dies
Ward founded the developer and publisher in 1983, and went on to become a pioneer of the UK games industry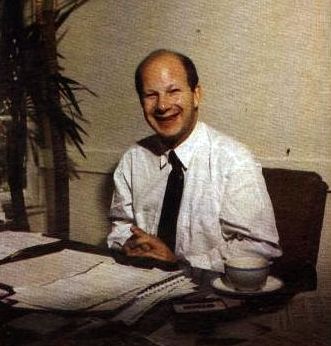 Industry pioneer and co-founder of Ocean Software David Ward has passed away at the age of 75.
Ward founded the developer and publisher in 1983 alongside fellow founder Jon Woods. The Manchester-based firm went on to launch numerous games for home computers, including Daley Thompson's Decathlon, Platoon and Robocop.
The company experienced success with a back catalogue of licensed games based on popular film and television franchises, including Batman, The Addams Family, Jurassic park, Rambo and Transformers, to name a few.
His passing was shared by his son Ben Ward via Twitter.
"Sad to report that my father David Ward has died," Ward wrote. "Born in 1947, he was a computer games pioneer and father of six. We had a complicated relationship and we loved each other. Will miss you Pop."
Industry peers also paid tribute to Ward via Twitter. British trade body UKIE said: "We're saddened to hear of the passing of David Ward, who was the co-founder of the pioneering Manchester based games development and publishing company Ocean Software. Our thoughts are with his friends and family."
Andy Payne, VP at Special Effect said: "David Ward RIP. Co-founder of Ocean Software. Another legend of the UK games industry has gone."
GamesAid Trustee Gina Jackson also shared her thoughts, and tweeted: "David Ward had such an effect on so many of us in the games industry. His impact can still be seen globally but particularly in the Manchester games scene."
Ocean Software merged with French publisher Infogrames in 1996, in a £100 million deal. The studio stayed as an independent division after the acquisition, and continued to publish and distribute its own titles.
In 2004, Ward and Woods were admitted into the Entertainment and Leisure Software Publishers Association (ELSPA) Hall of Fame, which celebrates pioneers of the UK games industry.