Obsidian, Introversion and Red Thread confirmed for Rezzed
First developer sessions scheduled for PC and indie games show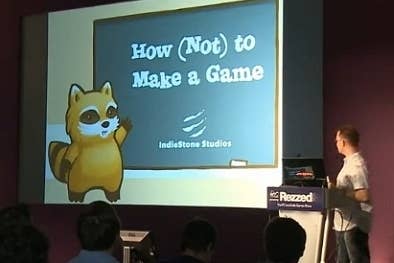 Obsidian Entertainment, Introversion and Red Thread Games are among some of the first developers scheduled for PC and indie games show Rezzed in June.
Also revealed so far are Mode 7 Games, Big Robot, The Creative Assembly, Vlambeer and Dennaton. The developer sessions offer a glimpse at the development process, with an audience Q&A after each talk, and timings can be found at the official Rezzed site.
"Rezzed was such a success last year that it's been tough to fit everyone onto the schedule for 2013," said developer sessions curator and Eurogamer editor-in-chief Tom Bramwell.
"I'm going to be thrilled to introduce the likes of Ragnar and Chris Avellone and we'll do our best to announce the rest of the names as soon as they are happy to go public."
The event starts on June 22 at the NEC in Birmingham. Tickets are now on sale at £12 for a single day or £20 for the weekend. A 25 per cent Early Bird discount is available for all ticket purchases until April 30 with group discounts also available.
The event is presented by the Gamer Network, which also publishes Eurogamer and GamesIndustry International.