nWay raises $5 million in funding
Studio from Realtime Worlds vets takes total funding to $11 million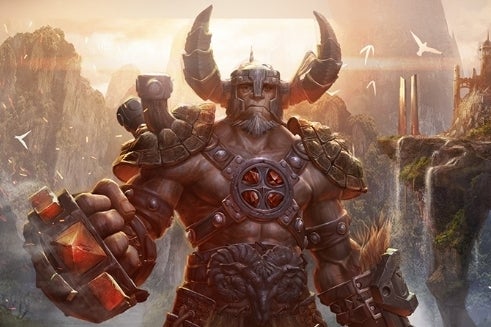 nWay, the developer of the Facebook RPG ChronoBlade, has raised $5 million in a new round of funding.
According to a report on TechCrunch, the round was led by TransLink Capital with contributions from a number of Silicon Valley VCs. Jay Eum, a managing director at TransLink, will join the board, as will Steve Anderson from Baseline Ventures.
The money will help nWay to push ChronoBlade beyond its current platforms - Facebook and Ouya - and on to PC, iOS and Android. A major point of interest for investors - who have now sunk $11 million into nWay - is the studio's proprietary technology, which supports 60-fps synchronous gameplay on platforms where that is a rarity.
"We think it will be breakthrough technology for twitch-based games that require low latency," nWay CEO Taehoon Kim said. "We wanted to basically create what we thought were real games. Some games are very blurry with the line between social networking and gameplay."
nWay was founded in 2011 by three veterans from Realtime Worlds, the developer of Crackdown and A.P.B.. The most prominent is CCO Dave Jones, a legend of the UK games business who helped create Lemmings and Grand Theft Auto. nWay's president, Tony Harman, was also president of Realtime Worlds, while Taehoon Kim ran the company's Seoul studio.