Nvidia's Kepler to advance mobile graphics past PS3 next year
The new mobile GPU, Project Logan, is powerful enough to run Epic's Unreal Engine 4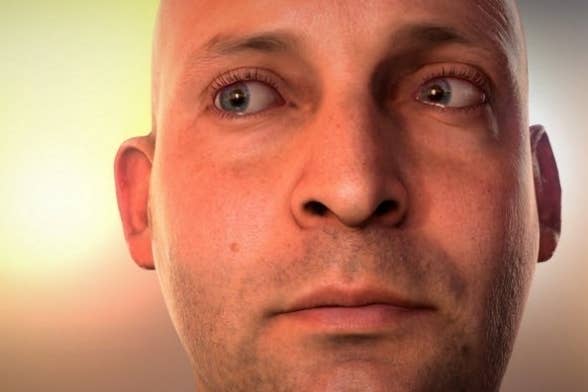 Mobile technology continues to iterate at an incredible pace. Nvidia today revealed at the Siggraph show in Anaheim, California, that its new, next-gen mobile processor, Project Logan, will be shipping in mobile devices during the first half of next year (it will also be intergated into a future version of the Shield handheld). Project Logan's GPU is based on Nvidia's Kepler architecture and "provides full support for the modern GPU feature set found in the latest PC GPUs and upcoming consoles, instead of the incomplete, outdated capabilities of current mobile GPUs."
Nvidia claims that Project Logan with Kepler is 1.6 times more powerful than a PlayStation 3. On top of that, it's far more power efficient than Apple's latest iPad. Nvidia said that the mobile Kepler uses less than one-third the power of iPad 4's GPU while performing the same rendering.
"From a graphics perspective, this is as big a milestone for mobile as the first GPU, GeForce 256, was for the PC when it was introduced 14 years ago," Nvidia boasted.
For developers, Project Logan has support for the full spectrum of OpenGL and DirectX 11, enabling advanced rendering and simulation that wasn't possible on mobile before.
Epic Games CEO Tim Sweeney has already announced that his company will support Project Logan with a version of Unreal Engine 4.
"The big news here is Nvidia's support for the OpenGL 4.3 feature set, which brings to mobile devices the same high-end graphics hardware capabilities exposed via DirectX 11 on PC games and on next-generation consoles... More than ever before, we see the opportunity for developers to create high-end games and ship them across multiple platforms on a wide variety of devices, including tablet, smartphone, Windows, Mac, PlayStation 4 and Xbox One," Sweeney said.
At Siggraph, Nvidia showed off its Ira demo, which it unveiled earlier this year for Kepler, now running on a tablet with Project Logan. You can check that video out below.