Nvidia promises "same graphics features as PS4/Xbox One" from Tegra K1
New 192-core mobile GPU shown running Unreal Engine 4 at CES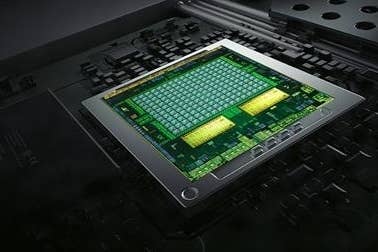 Nvidia has escalated the ongoing war for mobile chipsets by announcing the Tegra K1, a 192-core mobile GPU which it promises will outpace the graphical performance of the 360 and PS3 by offering similar features to their successors the Xbox One and PS4.
Unveiled at CES last night, the chip was shown running Epic's flagship Unreal Engine 4 - currently the most advanced and demanding engine the company has to offer. See the video below for the full announcement.
Boasting the same Kepler architecture which powers Nvidia's monstrous GeForce GTX 780 Ti PC GPU, the Tegra looks to be Nvidia's new flagship mobile graphics unit. Two versions of the chip are coming to market: a 32-bit quad-core unit with a 4-Plus-1 ARM Cortex-A15 CPU and a 64-bit dual Super Core CPU custom designed by Nvidia.
"Over the past two decades, Nvidia invented the GPU and has developed more graphics technologies than any other company," said Jen-Hsun Huang, co-founder and CEO, Nvidia. "With Tegra K1, we're bringing that heritage to mobile. It bridges the gap for developers, who can now build next-gen games and apps that will run on any device."