Number of mobile gamers increased 50% in the UK due to COVID-19
The mobile gaming audience also grew 28% in the US, representing 28 million new players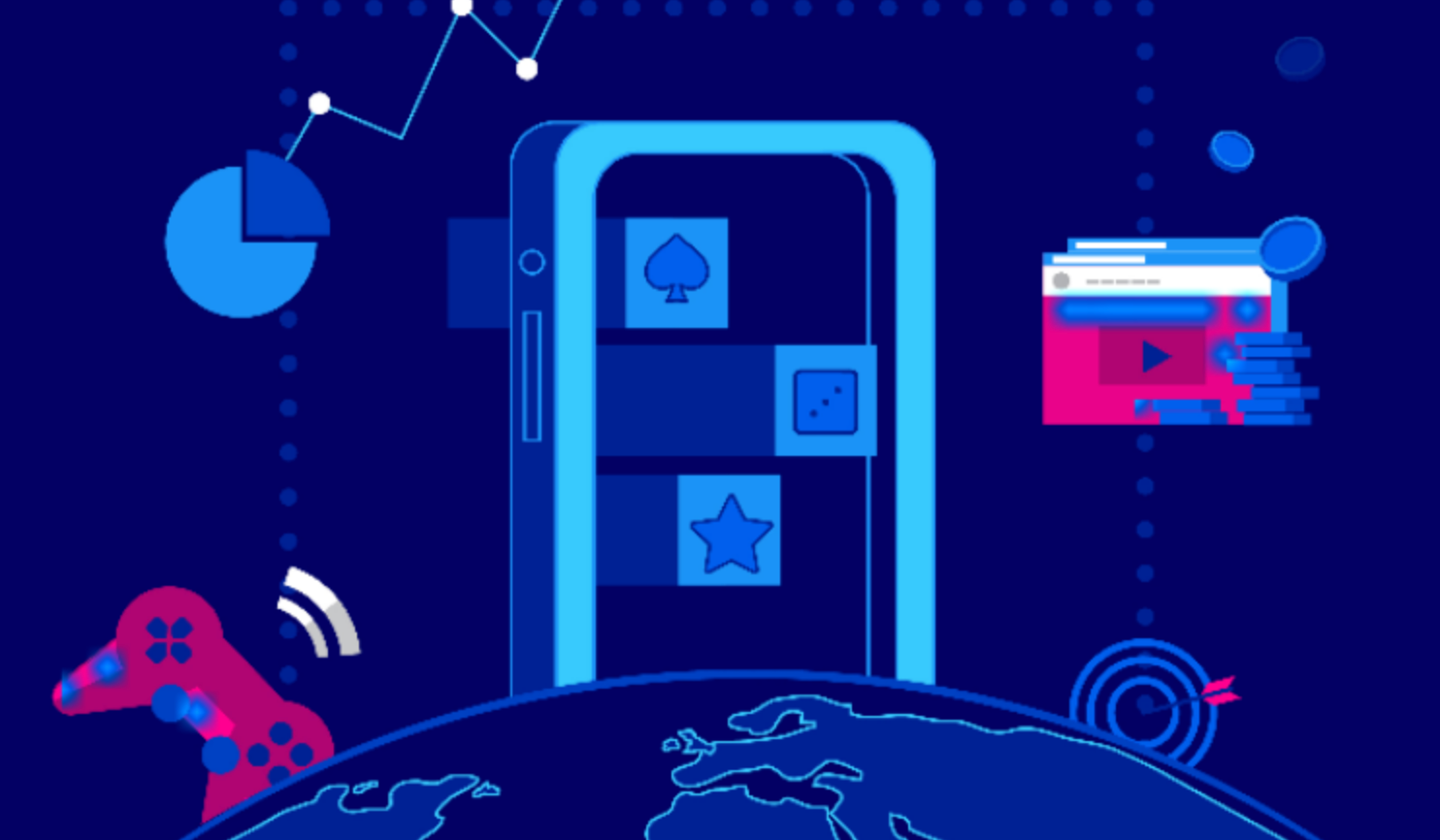 Facebook released its latest report about mobile gaming, analysing players' behaviours following the peak experienced in March 2020 due to COVID-19 social distancing restrictions.
Germany, South Korea, the US, and the UK all saw a significant growth in their mobile gaming audience between March and July 2020, the study highlighted. The increase in the number of mobile players varied between 25% to 34% in Germany, the US, and South Korea, but it was much more significant in the UK, with a 50% growth representing 8.6 million new mobile gamers.
The study reported that new gamers were more likely to spend than existing players, and also tended to spend more. For instance, 41% of new players spent money monthly in the US, versus 23% for existing players. The average monthly spend for new players in the country was $27.20, versus $17 for existing players.
In other countries, the monthly average is significantly lower, with new players from the UK only spending $16.62, going as low as $4.20 for the existing audience. German players spend more, with a monthly average of $32.45 for new players, and $17.21 for existing players.
It's worth clarifying that new players were defined by the study as people who "didn't play mobile games before the peak of the pandemic, and currently play at least an hour a week," while existing players is people who "played mobile games both before the peak of the pandemic and currently at least an hour a week."
When looking at monetisation models, it's interesting to see that free-to-play, ad-supported games were the preference in all territories and for all types of players. This preference was particularly strong in existing players across Western countries, while South Korea was more divided on the question (see below).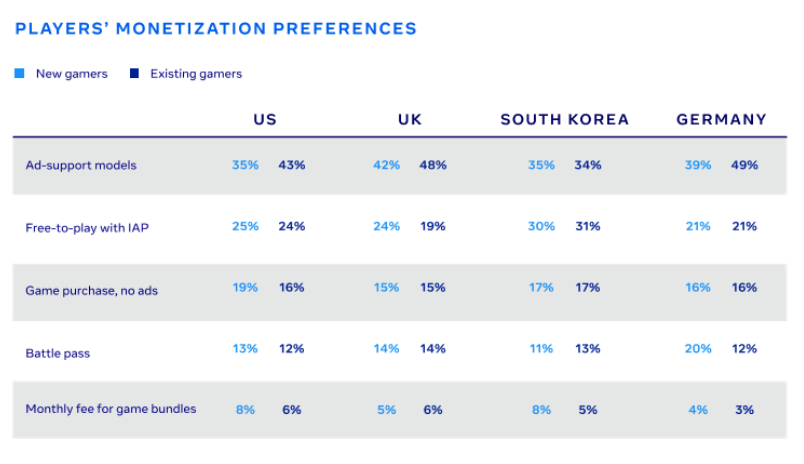 The report also briefly touched upon live streaming, highlighting that Facebook Gaming surpassed one billion hours watched for the first time in Q3 2020 (part of which will be likely due to having acquired Mixer), while YouTube Gaming reached 1.7 billion hours watched, and Twitch remained way ahead with 4.7 billion hours.
The study, a partnership between Facebook Gaming and IQ, analysed answers from 13,246 mobile players across the US, the UK, Canada, France, Germany, South Korea, Japan, Vietnam, and Brazil. The responses were gathered in July 2020, except for Brazil, where data was collected in October. The report published today only featured figures for Germany, South Korea, the US, and the UK.