Nukotoys CEO: "We're merging digital play with physical play"
Mobile games use collectible cards sold in stores as well as virtual cards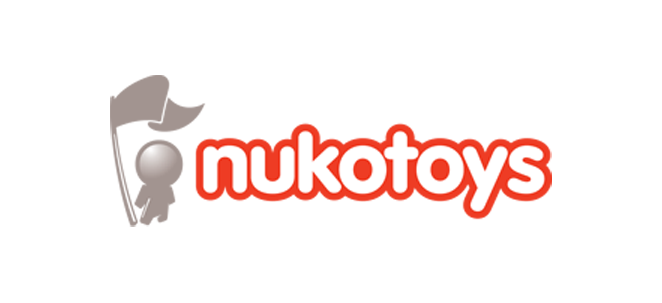 Startup company Nukotoys has launched two new game/toy combinations with Animal Planet Wildlands and Monsterology. These combine collectible cards with digital games using Touchcard technology, letting you import the contents of the card into the game simply by tapping it on the screen. Both apps are free to play and available now for iPhone, iPod Touch and iPad through the App Store. Nukotoys is making packs of NUKO cards available at Apple Stores and other leading retailers nationwide, including Toys 'R Us, Target, and Walmart. Players can also purchase virtual versions of the cards through the apps.
Animal Planet Wildlands brings kids into a 3D savannah to collect, trade, interact with, and learn about 50 exotic animals such as lions, jaguars, elephants and okapis. Once "tapped" into the game, players can run the animal through the environment, taking part in races and quests, collecting in-game puzzle pieces and learning about the predator-prey food chain with Takedown moves. Kids also can view Animal Planet videos and learn about an animal's conservation status, predators and prey, natural behaviors and other fun, educational facts.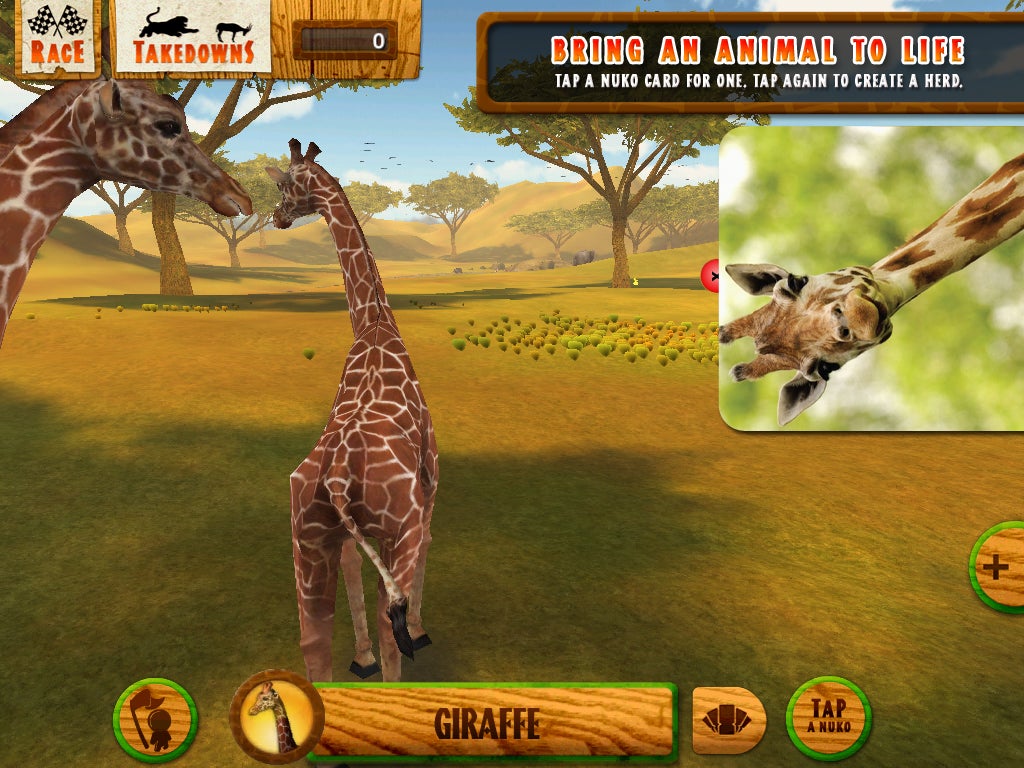 In Monsterology, kids unleash mythological creatures including a Cyclops, a Sea Serpent, the Golden Griffin, and the Dark Unicorn on the quest to become Master Monsterologists. Based on the New York Times' best-selling "Ology" book series, Monsterology allows players to train, trade and battle using 100 collectible player-powered cards that bring 75 monsters, 15 magical items and 10 traps to life in fully 3D worlds of frozen ice, volcanic regions, and forest battlegrounds.
GamesIndustry International spoke exclusively with Rodger Raderman, founder and co-CEO of Nukotoys, about this fusion of games and toys, and how it all began. "It started with a bigger vision, the idea of creating toys that merged digital and physical play," said Raderman. "I have a daughter, and my partner Doug Penman has children too, and as they were growing up we realized the fantastic power that brands have to engage kids, content like SpongeBob, Dora the Explorer, Blues Clues and so on, and the fascination that kids have with TV, toys, and online worlds. We got real interested in what we could do in the kids space, and we noted that kids were spending more and more time online and less time, as a result, with traditional toys."
"[The iPad] was the most requested toy for the Christmas season last year"

Rodger Raderman
Raderman and Penman decided they wanted to come up with toys for these digitally fascinated kids. "It's become really, really evident that kids are clamoring for iPads, they want iPads more than train sets for Christmas," Raderman said. "It was the most requested toy for the Christmas season last year." They began work on their idea around the time of the iPad's debut. "We started with a really big picture: What is a toy for these digitally fascinated kids? We think it is a merging of digital play with physical play, in the vein of what Webkinz started."
The development process wasn't easy, and there were several false starts. "Initially when we started the company we developed a prototype for a very cool controller that controlled an avatar in a browser," Raderman recalled. "We had a 3D world and this little wireless controller that you could use to move your avatar around, and it had RFID in it so you could swipe a card over it and it would import items from the card into the online world. It was a beautiful demo and really spun people's heads, but we realized that getting that built and selling it at retail it would probably cost $200, $250 at retail, and we said, no, let's not compete against Nintendo or Apple with that."
The pair kept at it, seeking ways to bring the cost down to a more reasonable level. Raderman described the next stage: "We moved to just a USB-connected RFID reader and RFID cards, again with online worlds. We liked that because it was getting cheaper, and then we discovered the ability to import the cards directly into the screen with this technology called Touchcode; we just completely abandoned RFID for the moment. We thought this was the most exciting way to do this for a couple of reasons: Kid's attention is really going to tablets, even more so than online worlds, and it really brought down the cost of the cards. As a startup we have to be really careful with our capital, and it enabled us to get two games into the market without too much capital."
Pricing is a key marketing issue for Nukotoys. NUKO cards are sold in randomized packs of three for $1.99 and seven cards for $3.99, with each pack containing Rare, Uncommon, and Common cards. A Premium Collector's Box Set containing 28 cards for $19.99 is available exclusively at Apple Stores. Kids and parents can also purchase virtual NUKO cards via in-app Purchase, which provide instant play. Nukotoys sought expert advice to help them design the marketing and business models for the games. "Peter Adkison [founder of Wizards of the Coast, which brought out Magic: The Gathering] is one of our advisors, and Sean Lashgari who's been in the industry for about 15 years," Raderman noted. "They really stressed the fact that even though we're introducing new technology and bringing a new kind of experience to the trading card world, we should remain sensitive to the pricing in the trading card world. Because we're new, and we don't have massive marketing dollars to create a campaign, we really wanted price to be not a barrier to entry, so we tried to price them as low as we could to get people to give them a try, on the idea that once they try it they're really gonna like it."
The physical cards provide some additional advantage over the virtual cards, along with just the tactile and visual impact. "For example in Animal Planet if you have virtual lion you can use it once; if you have a physical lion card you can tap that five times to create a pride of lions that run around together," Raderman said. He's not sure whether they will ultimately make more from the real cards or the virtual cards, but having the real cards is important to Nukotoys. "We're very committed to the physical. We like being a toy company as opposed to just being a gaming company," Raderman pointed out.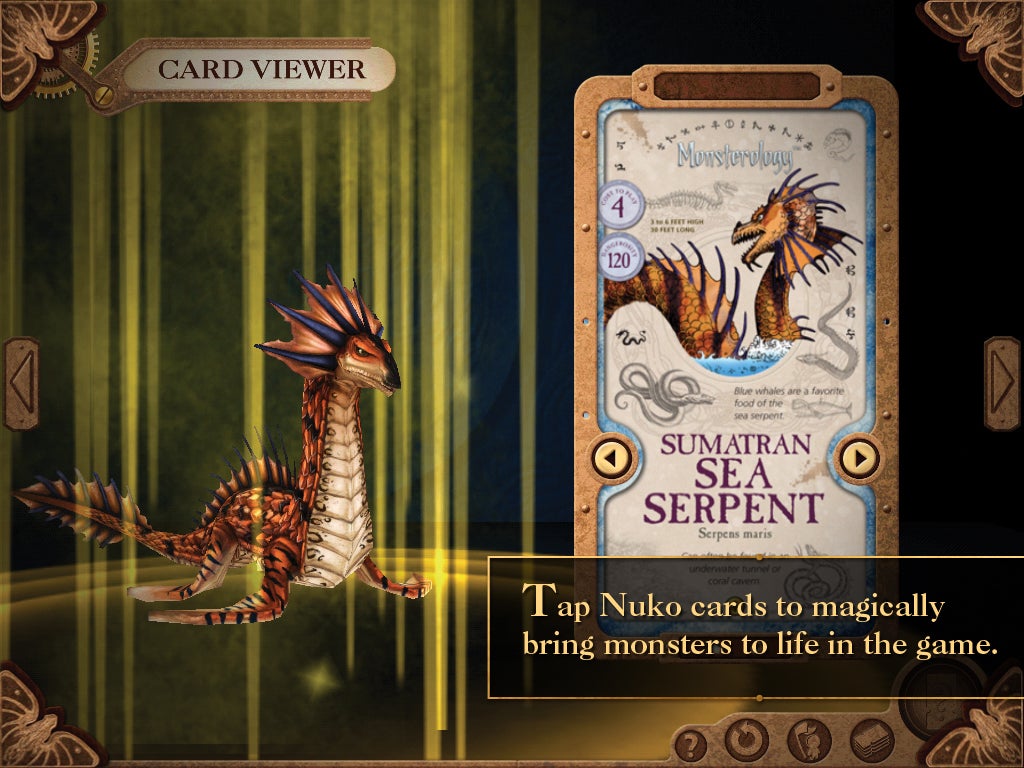 "We spent a lot of time designing the cards, and they're very beautiful," Raderman said. "Kids respond very well to the physical cards, and we even went so far as to create a physical card game out of Monsterology. We're making the rule set look pretty now, and we'll be distributing that soon so kids, even away from their iOS devices, can play a tabletop version of Monsterology and in some interesting ways incorporate how well they do in the digital game." Raderman is determined that the hybrid nature of Nukotoys is key to its future. "We want to keep in both worlds; that's really why we're in business, to be a toy company merging physical with digital, real-world play with virtual play. That said, it will be very interesting to see where the majority of our revenues come from, whether they come from the very frictionless purchasing of virtual cards in-app, or the more tactile experience with physical cards bought at retailers."
"We're very committed to the physical. We like being a toy company as opposed to just being a gaming company"

Rodger Raderman
Nukotoys already has more expansions planned for both games. "That's one of the exciting things about this," Raderman noted. "When we talk about ourselves, we talk about ourselves as 'Silicon Valley's Toy Company', and we do that for the first and most obvious reason: we're creating toys for digitally fascinated kids. But also we're trying to bring some of the end-user process focus in Silicon Valley that's normally inherent in software development to the toy industry. Normally a toy or trading card is what it is; it doesn't change once it's on a shelf. But because it's interacting with software, we can change the function of a card based on what people are telling us. So a Cyclops can change, and we can add functionality to the game. We're listening very carefully to parents, bloggers, teachers and kids about what they want us to do with the games just as a social gaming company or a mobile gaming company would, evolving the game based on both qualitative feedback and data that we're getting from within the apps."
The success of Skylanders last Christmas may help Nukotoys with its hybrid of toy and game play. "Absolutely, I think so," said Raderman. "Kids get this pretty easily; Skylanders helps the parents understand. They saw how crazy kids went for Skylanders, and if we can be associated with that because we're doing a similar type of thing that definitely helps us, that helps make the market for us."
Nukotoys isn't stopping with iOS; plans for Android are already in the works. "Our games are developed in Unity and we'll be porting over to Android as soon as we can get some bandwidth to make it happen," Raderman said. "It's taken everything we've got to get to this point." The company's vision of a toy/game hybrid business model will be put to the test this holiday season, and we'll see if they can ignite a collectible craze for their games.