NPD: US sales decline in February 2012, despite new releases
Catalog titles performed poorly and many hardware platforms declined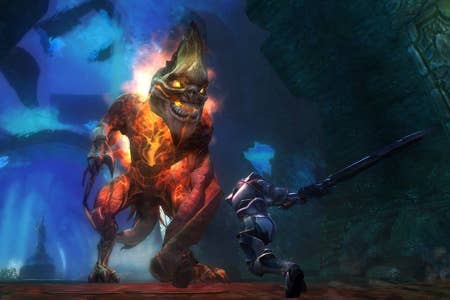 The NPD Group issued its report on the US retail sales for February 2012 and results were down once again, this time by 20 percent. Video game sales for hardware, software and accessories combined during the month were down to $1.06 billion from $1.33 billion during February 2011.
"Outside of new physical retail sales, we estimate that the consumer spend on other methods to acquire content including used games, full game and add-on content downloads, social network games, mobile games, rentals and subscriptions accounted for an additional $550 - $600 million in sales, which would bring total content spend across both retail and these other spend methods to $1.0B-$1.1B for February," notes NPD Group analyst Anita Frazier. "Our official quarterly estimate of the total Q1 2012 consumer spend in these areas will be released in our Q1 Games Market Dynamics: U.S. report in June."
New hardware sales were down almost 20 percent and software sales were down nearly a quarter on last year's result. Hardware sales were $381.4 million while software sales were $485.7 million during February 2012, compared to $466.9 million and $637.4 million for the hardware and software results during February 2011.
"The best-selling hardware platform for the month was Xbox 360 for the seventh month in a row. While most hardware platforms posted declines versus last year, all current-generation platforms improved sales over January 2012 by more than 50 percent," noted Frazier. "There are four days of retail sales reported for PlayStation Vita in this reporting period. Overall, hardware unit sales increased by 62 percent over January without the Vita included. Including PS Vita sales, that increase is 87 percent."
"New releases this month contributed 22 percent more unit sales than new launches in February 2011, fueled by new launch increases from the PS3 and 360 platforms with support from new games from devices not present last February: 3DS and PS Vita," she noted. "The top 10 new releases this month accounted for 78 percent of total new release unit volume as compared to 94 percent last year, which indicates that sales were less concentrated this year among the top new releases."
"The top-selling PS Vita game for the month, not surprisingly, was Uncharted: Golden Abyss, which landed in the top 20 for overall title sales for the month," she added. "Kingdoms of Amalur: Reckoning was the only new IP in the top 10 list for the month. A decline in catalog sales was a major contributor to the decline in content sales at retail. Games that launched in 2011 sold 32 percent less units in February 2012 as compared to 2010 launches sold in February 2011, a decrease of $107 million."
Game accessories saw a decrease of 16 percent compared to February 2011, less than the hit that hardware and software took. Accessory sales were $215.2 million during February 2012, compared to $256.9 million in the same period during 2011.
"Three of the top 10 accessory items for the month were Skylander character packs. In total, these SKU's accounted for more than $17 million in sales for the month, and if added to the sales generated by the software, Skylanders easily claims the top spot for content-related sales," Frazier said. "With only four days at retail, the PlayStation Vita platform contributed nearly $10 million to total accessory sales for February. Four of the top 10 accessory items were point or subscription cards which points to how digitally distributed content finds itself represented at retail."
The top 10 selling games for February 2012 were led by Call of Duty: Modern Warfare 3. You can check out the list here.