NPD preparing to track digital sales this year
Nine publishers are on board so far, and the goal is to launch a global digital sales tracking service "quickly due to the pending console launches"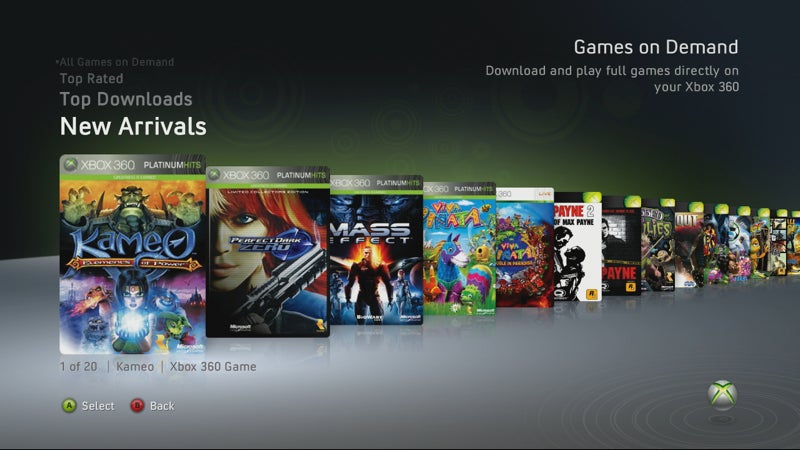 Digital sales are growing every year in the games business. Whether on consoles, PC or mobile, a large portion of industry sales do come from digital formats in 2013. The retail side of the business has been in decline, and because The NPD Group's monthly reports in the US don't offer any insight into POS (Point-of-Sale) digital data, the tracking firm has been feeling the heat. Gamasutra decided it would no longer report on NPD's monthly retail data, and the Entertainment Software Association called for more digital sales transparency at this year's E3.
NPD hasn't been sitting idly by, twiddling its thumbs, however. David McQuillan, president of the Games group at NPD, spoke to GamesIndustry International recently about the progress his firm has been making towards the goal of offering a digital POS tracking service.
While that service is not yet available, NPD is looking to launch "quickly" because of the new consoles hitting the market this holiday season. "We fully realize that the market needs the same level of information for the digital categories as exists for the physical business today: SKU-level POS. The progress on that effort up until recently has been slow and frustrating at times, but today I am very happy to share that the pace of progress has changed recently. NPD has formed a leader panel to track digital POS sales of full game and add-on content downloads. It is an important and critical step toward that goal. Leader panels are often formed as a precursor to a formal launch of a POS tracking service," McQuillan said.
"We couldn't agree more with ESA; full market transparency, including digital is incredibly important to the health of the industry," he added.
"Full market transparency, including digital is incredibly important to the health of the industry"

David McQuillan
NPD has actually been tracking the total consumer spend on games in the US since 2010 by combining physical (new, used and rental) with digital categories including mobile, social, subscriptions, full-games downloads and downloadable content for consoles, PCs and portables. The problem for the industry has been that digital POS data isn't being clearly laid out. That's about to change.
"The NPD games leader panel is currently comprised of nine leading games publishers. The initial focus will be on full-game downloads and downloadable content for consoles, PCs and portables. We aren't at liberty to say who is participating at this time, since we are in the beta (proof of concept) stage," McQuillan noted.
To be clear, the digital data that NPD will be tracking in partnership with research firm EEDAR will be completely global, unlike its retail data, which covers the North American market only. You'd think that digital data would be far easier to track globally than retail, but McQuillan said that's not the case.
"Easy? No. If it was easy it would have already been accomplished. Global coverage in this area is extremely important to our clients, and it is a necessary element of the solution that we are working to provide. Our belief is that a valuable and relevant games service for publishers, developers, device manufacturers and content distributors will require several elements: a variety of sources, an increasingly global scope, and industry expertise. Consumer survey research and POS will always have value. The complement of data from other sources like our mobile meter, as well as other capabilities, will help to round out the story," he said.
Eventually, NPD's digital tracking will be fully integrated into its monthly reports to paint a more comprehensive picture of the industry's health. How and when that happens is still unclear. "The plan is to have digital POS sales integrated into our US new physical POS retail sales data to enable more efficient analysis for our clients. The timing of when that will happen has not been finalized," McQuillan said.
"We don't think digital will ever become bigger than physical retail sales at the total industry level"

David McQuillan
A lot still remains in flux for NPD. The firm has been criticized for reducing the amount of data it releases publicly in recent years, with unit sales of top 10 games and hardware among the newly restricted information. And other data trackers like Enterbrain and Media Create in Japan offer much more frequent reporting.
"Once we move past the beta or proof of concept phase, subscribers will have access to the full data set, which you would expect of any service. The level of information to be shared publicly has not been determined at this time," McQuillan said, adding, "We are in discussion on a number of initiatives to enable more frequent reporting."
As hard as NPD is working to get up to speed on digital tracking, the company made it abundantly clear that it thinks retail will always be important. The rise of digital isn't going to automatically kill off retail, McQuillan said.
"Anyone who believes that retail sales are not relevant is simply misinformed," he remarked. "There are individuals that do not see retail sales as relevant, but for the industry as a whole, retail is and will continue to be incredibly relevant."
"Since hardware and accessories can't be sold digitally, we don't think digital will ever become bigger than physical retail sales at the total industry level. That said, if you're isolating content sales, we're already at the point where we estimate that digital sales of content are at par with new physical retail sales. Digital sales will continue to grow, but we also believe that we'll see a return to growth in new physical retail sales of content in 2014."