NPD: Small decline for hardware, Mortal Kombat X tops chart
"55 per cent decline in sales of seventh-generation console hardware"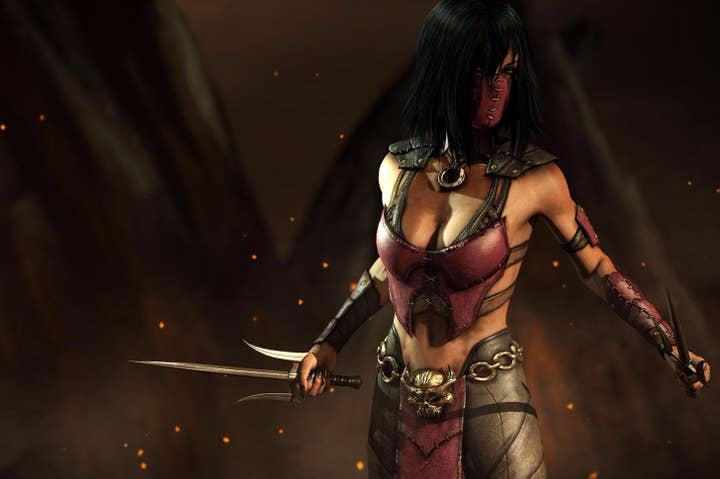 The NPD Group's April results are in and they show a small decline for hardware but an increase in sales for software. Mortal Kombat X was the bestselling game.
"Overall sales across hardware, new physical software, and accessories in April 2015 grew by 3 per cent over April 2014 due to the strength of new physical software sales, which offset losses from hardware and accessories," said The NPD Group's Liam Callahan.
In hardware sales fell by 4 per cent overall. That reflects a 55 per cent decline in sales of seventh-generation consoles, though the new consoles saw stable sales. Portable hardware sales increased by 36 per cent.
"On a unit basis, hardware sales grew by 12 per cent. Declines in hardware dollar sales were due to a decrease in average price of 4 per cent, due to a drop in console hardware pricing," said Callahan. "After 18 months on the market for Xbox One and PS4, we are seeing cumulative hardware sales over 50 per cent higher than the combined sales of Xbox 360 and PS3 at the same point in their lifecycles."
"We would like to thank fans around the world for their continued support of the PS4. According to NPD, PlayStation continues to lead software sales for April 2015 and PS4 remains the cumulative sales leader in the US. We are looking forward to an amazing E3," said Sony Computer Entertainment in a statement.
In software Mortal Kombat X was the top seller securing the title of highest first-month sales for any game in the franchise.
"For new physical console software, eighth-generation consoles sales grew by 200 per cent in revenue, which offset declines from seventh-generation consoles of 62 per cent, and portable declines of 32 per cent. Overall, console software increased by 20 per cent, leading to overall video game software growth of 13 per cent," commented Callahan.
"Part of the reason for the software growth was due to April 2015 launches having 50 per cent higher sales than launches in April 2014, and games that launched in Q1'15 selling 5 per cent higher than Q1'14 launches back in April 2014."
In accessories The NPD Group noted that the shifting Easter holiday had had a negative effect on sales numbers. Sales were down on last April but the gamepad sector increased by 27 per cent.