Notch: "Indies are saving gaming. EA is methodically destroying it."
Mojang developer lashes out over publisher's Steam 'indie' bundle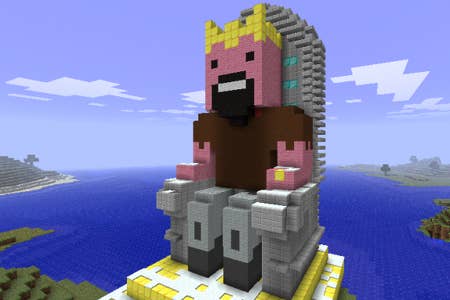 Mojang lead and indie icon Markus Persson, AKA Notch, has lashed out at EA on twitter in response to news of the publisher launching an 'indie' bundle on Steam.
In a pair of tweets published earlier today, Persson lambasted the publisher for cashing in on the resurgence of indie titles, claiming that EA was in fact "methodically destroying" gaming whilst indie devs are attempting to save it.
"EA releases an 'indie bundle'? That's not how that works, EA," Persson tweeted in reference to EA's collection of DeathSpank, DeathSpank: Thongs of Virtue, Gatling Gears, Shank, Shank 2 and Warp. "Stop attempting to ruin everything, you bunch of cynical bastards."
Moments later, he added "Indies are saving gaming. EA is methodically destroying it."
Whilst the response could be interpreted as a slightly precious defence of the medium from someone who has become a multi-millionaire after his own indie title became incredibly popular, Notch quickly made clear that he's not trying to take any credit for "saving gaming" himself.
"Fwiw, I don't even call Mojang inde any more. Vlambeer is indie. Polytron is indie. Stephen, Ed, Terry, Derek, Tommy and Chris are indie."
Recently, The Humble Indie Bundles have seen considerable success for the developers involved, despite a 'pay what you want' model which allows purchasers to adjust what percentage of the purchase price goes to developers and what ends up with a charity of their choice.
EA's Indie Bundle is available for £14.38 from Steam, a 70 per cent discount from the costs of each individual title combined.