Nordisk acquires Flashbulb Games
The Danish studio is known for sandbox title Trailmakers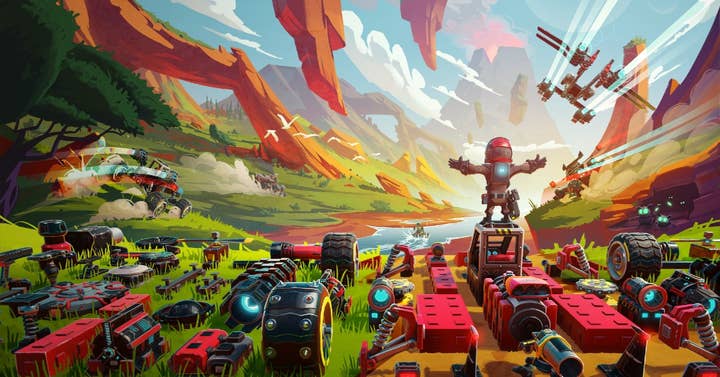 Nordisk Games has announced the acquisition of Danish studio Flashbulb Games.
Nordisk previously owned a 43% stake in the studio, after investing DKK 16.5 million ($2.5 million) in 2017.
The terms of the acquisition weren't revealed, with the announcement only saying that depending on Flashbulb Games' financial performance "the 100% acquisition price can amount to several hundred million DKK."
Flashbulb, which was created in 2016, is known for vehicle-building sandbox title Trailmakers and multiplayer brawler Rubber Bandits, which is launching this week.
Martin Walfisz, senior partner at Nordisk Games and chairman of Flashbulb Games, commented: "Flashbulb is a studio packed with talented and experienced developers, who understand and enjoy the challenge of creating really unique games and turning them into commercial success.
"Having collaborated really well for the past five years we were keen to increase our involvement, which led to the discussion with the founders to acquire 100% of the studio. We now very much look forward to continuing to work together for many years to come."
Earlier this month, Nordisk Games took a majority stake in Star Stable.