Nordic Game organisers respond to sexual harassment allegations, unveil whistle-blower program
Conference team conducted seven-month investigation into accusations, program director Jacob Riis has stepped down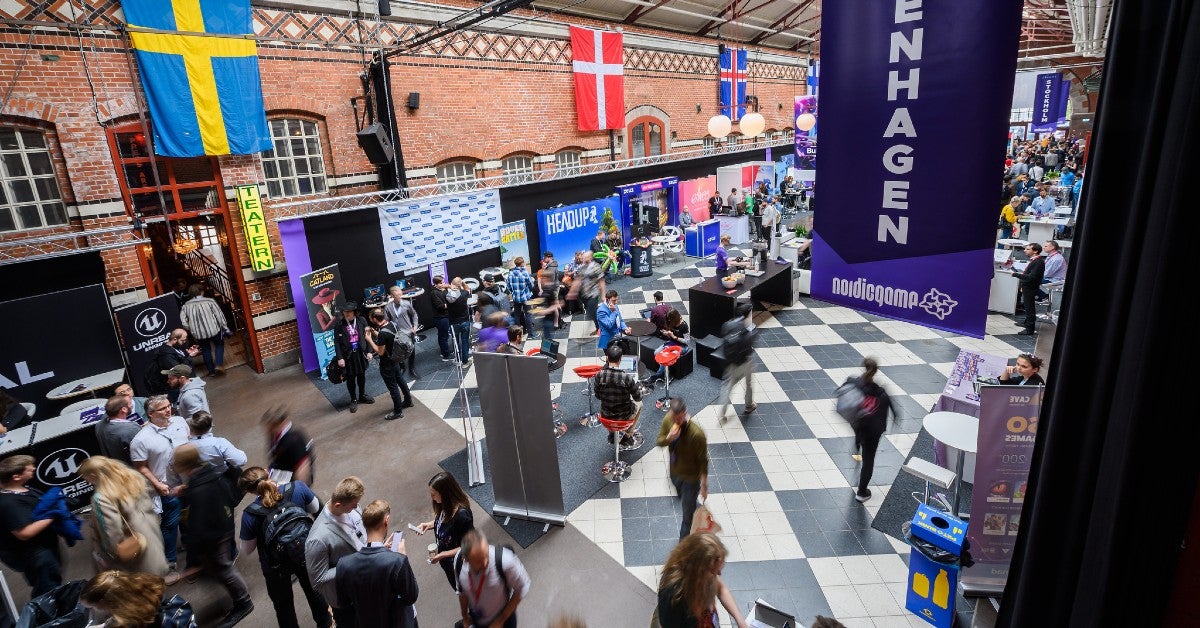 The organisers behind the Nordic Game conference have detailed their response to allegations of sexual harassment against multiple members of its staff.
Managing director Erik Robertson has posted a series of statements on the event's website, revealing that Nordic Game had been contacted by the Danish Producers Association with claims from anonymous attendees of past conferences.
"We immediately acknowledged this, enforced restrictions on these staff members, started investigating the allegations and reached out to those in contact with the alleged victims," Robertson wrote.
"We also consulted closely with industry organisations and associations in the region on the important steps required by us to vigorously address the allegations, as well as to ensure the future well-being and peace of mind of our industry colleagues, partners and participants."
As a result of the seven-month investigation, the organisation has created a whistle-blower platform, which will be operated by an independent law firm that does no other business with Nordic Game.
This platform will launch during the first week of May at nordicgame.indberet.nu, and will allow anyone experiencing or witnessing any behaviour that violates Nordic Game's code of conduct to report it anonymously.
This can also be used to report previous incidents if anyone has been hesitant to come forward in the past.
Robertson promised additional safety and well-being measures at Nordic Game 2022, which takes place in Malmö from May 17 to 20, including an independent care team at the venue that will "support anyone in discomfort or distress" during the event.
"We reiterate in the strongest and most definitive of terms, that we as organisers of the Nordic Game conference will not tolerate any violations of our Code of Conduct, by staff or participants, at home or abroad, which is reinforced in our staff on-boarding and continuous training," the managing director added.
The code is also undergoing review to see how it can be improved.
Meanwhile, Jacob Riis -- CCO, program director and host of Nordic Game -- has stepped down from his hosting duties. In a message to Robertson, which has been shared on the site, Riis said the "disturbing incidents" reported "shook me to my core."
"No one should ever encounter, or fear they might experience, harassment of any kind at Nordic Game events or by Nordic Game staff," he added.
Robertson reported he had received some criticism over the time taken to conduct the investigation and that he had handled this directly, to which he responded:
"I strongly feel that I've acted promptly on information as I've received it and investigated as thoroughly as I've been able, as well as engaged industry organisations and lawyers for guidance and feedback.
"Regarding my decision to conduct this process myself; as personally responsible for the finances of our very small company, I could not outsource this project to professional consultants, and there are duties as employer that are only mine. That said, the many days I've devoted to this albeit very important work have also come at a huge cost. No small business owner should go unprepared into something like this.
"Train your staff. Make your code of conduct clear and violations unacceptable."
Workplace behaviour and appropriate conduct will be "key parts" of this year's conference programme, Robertson said.
Update, March 1, 2023: An external investigator, Gender Balance, has found "overwhelming" evidence of misconduct by one former Nordic Game employee, but has been unable to corroborate claims against a current member of staff. It also reports Nordic Game likely violated discrimination laws.
Correction: This article previously suggested Jacob Riis has stepped down his role at Nordic Game. Instead, it was his duties as host from which he stepped down and the text has been amended to reflect this