Nonstop Games raises $2.9m for mobile development
Rebranded company pivots away from HTML5 to iOS and Android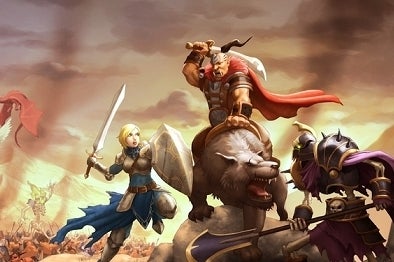 The mobile gaming start-up Nonstop Games has raised $2.9 million in funding to develop core games for iOS and Android.
According to Techcrunch, the money was invested by two Scandinavian VC firms: Creandum and Lifetime Ventures. The company was originally known as GamesMadeMe, but it re-branded when it shifted away from HTML5 development.
Nonstop Games was founded by Henric Suuronen, a former studio head at Wooga, and Juha Paananen, who previously ran Asai-Pacific business development for Nokia.
Juha Paananen is also the brother of Supercell CEO Ilkka Paananen. "Supercell is a good target for success," he said. "When we pass them on the top list, I'll send my brother a note."
Nonstop's first project is a real-time strategy game called Heroes of Honour.