Nod Labs raises $13.5 million for VR controllers
Nod Backspin is a multiplatform device that combines traditional and gestural inputs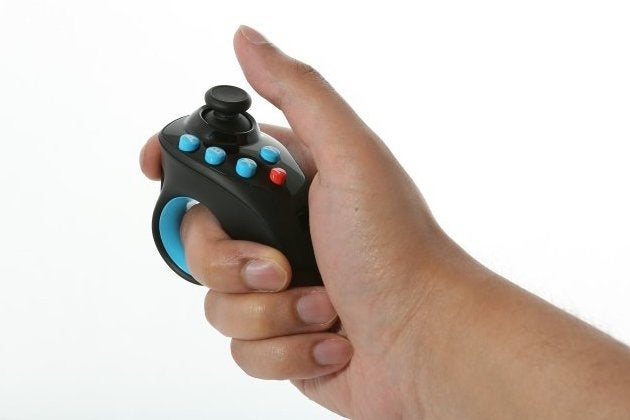 Nod Labs has raised $13.5 million in funding to continue its work on a new line of multi-platform controllers specifically designed for virtual reality experiences.
The California-based startup was seeded with $2.5 million in August 2013. This impressive new round brought a renewed commitment from existing investors Atlantic Bridge Capital and Walden Riverwood Ventures, as well as new contributions from PointGuard Ventures, and Nautilus Venture Partners.
Nod Labs launched its first product, the Nod Ring, in April last year, but the technology wasn't especially well suited to VR games. The company's new controller, Nod Backspin, is another matter, featuring multiple traditional button, stick and trigger inputs, along with low latency and sub-millimeter accuracy hand tracking.
The Nod Backspin already supports a variety of VR platforms, including Google Cardboard, Oculus DK2 and Samsung Gear VR.
"The industry is starting to realise the need for an input method beyond game controllers, and we're excited to introduce the solution to the world," said CEO and founder Anush Elangovan in a statement. "Both Nod Backspin and Nod Ring provide a fully immersive user experience that makes for extraordinarily rich and beautiful experiences in a virtual, augmented or real world."
With so many VR headsets now preparing for launch, a reliable, well designed multi-platform controller could be a welcome addition to the market. Earlier this week, Oculus VR announced both its own Touch controller prototype, as well as a partnership with Microsoft that will bundle the Xbox One controller with every Rift headset.