Oculus reveals consumer unit, Oculus Touch
Update: More details on fund for indies, Oculus Share and Home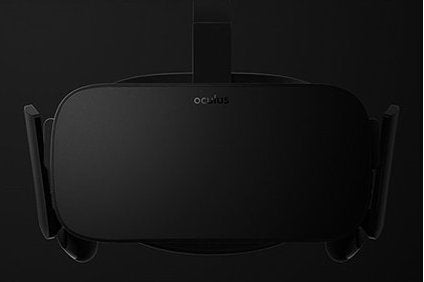 Today at its first press conference, Oculus gave us a look at the final design of the retail unit, revealed a new Oculus Touch prototype controller and announced a partnership with Microsoft. It did not reveal the price, to the disappointment of many.
Jason Rubin, head of studios at Oculus, also introduced some of the games that are so crucial to the launch success of the device. Hilmar Veigar of CCP showed EVE: Valkyrie, Gunfire Games gave the audience a look at RPG Chronos and Ted Price, CEO of Insomniac announced Rift-exclusive Edge Of Nowhere.
"We worked with some of the best developers and publishers in the industry to create an incredible line-up of VR games and experiences," said Rubin.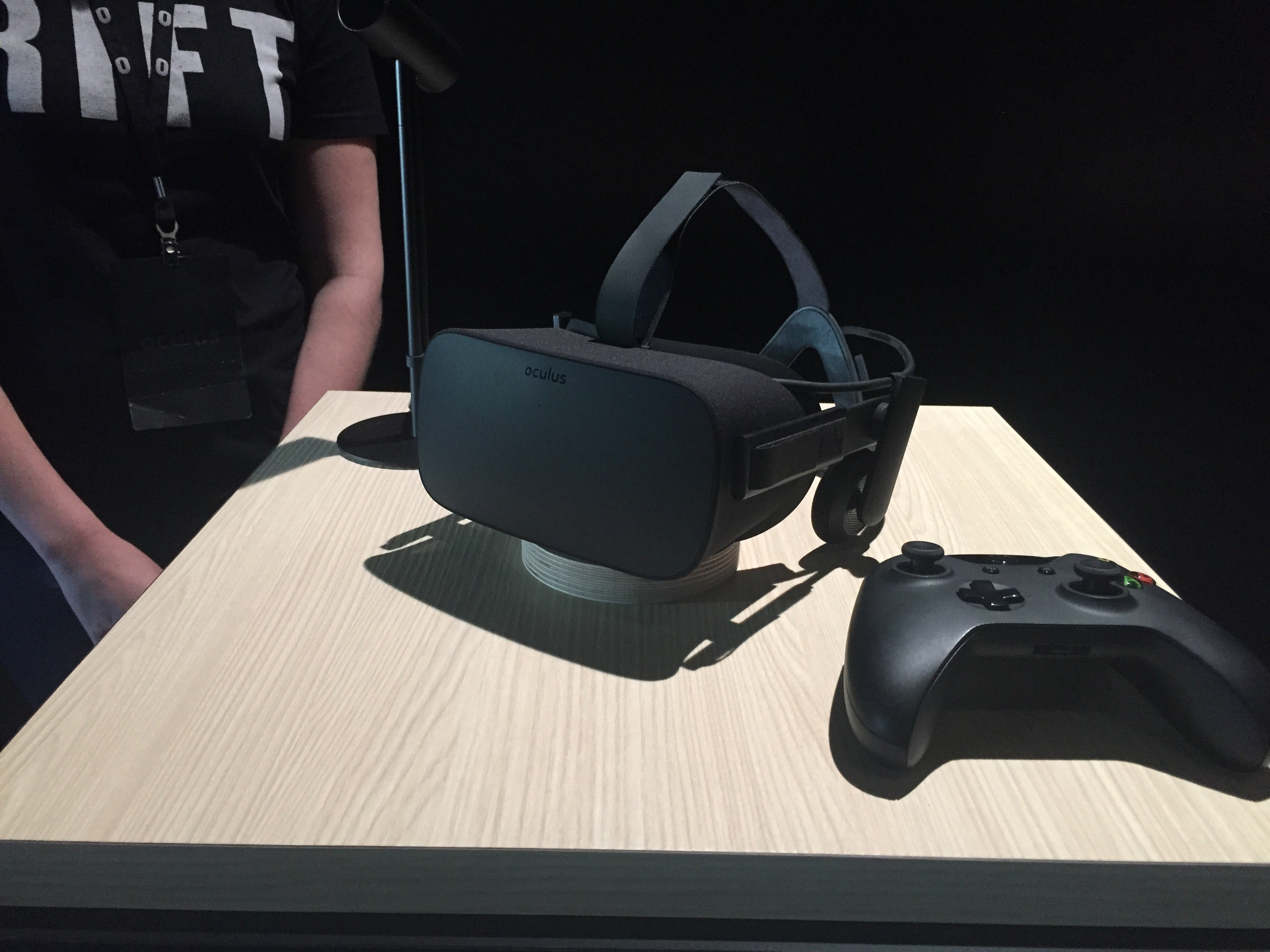 The Oculus Touch controller was brought to the stage as a final flourish. The Half Moon Prototype is a more naturalistic way of interacting with the virtual world, and looked to be a step beyond Valve's current VR controllers. You hold one in each hand and the inputs include integrated tracking, thumbstick, buttons and a trigger. It can recognise basic gestures like pointing and the thumbs up for social interaction. It will also give haptic feedback to increase the sense of "hand presence."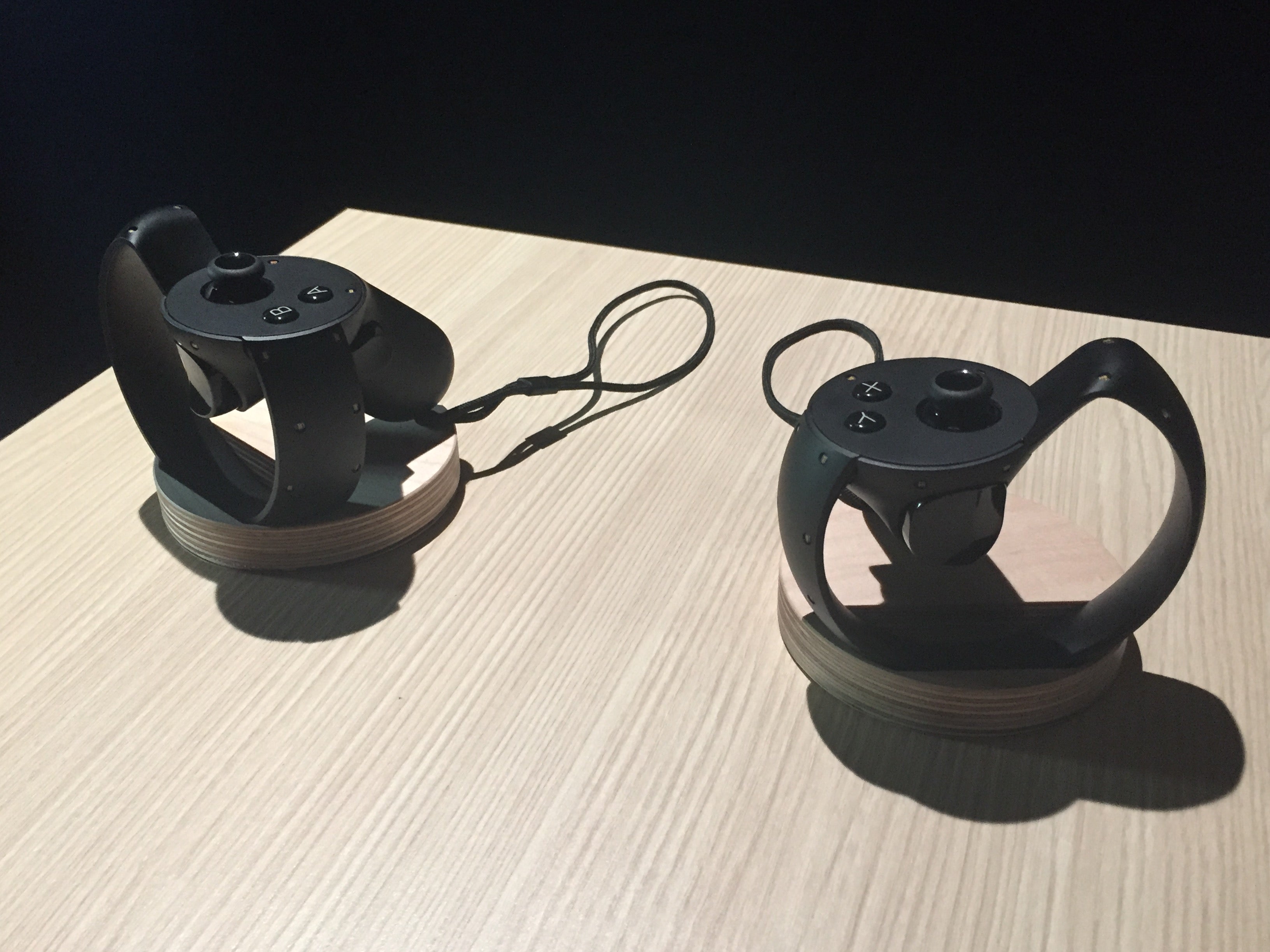 For the retail launch, however, Oculus partnered with Microsoft and the Rift will ship with an Xbox One controller. You'll also be able to stream games (Halo, Forza, Sunset Overdrive were name-checked) from your Xbox One to the Oculus Rift where you'll play them on a virtual television.
"As someone who has been skeptical of VR, I have become a believer"

Ted Price, CEO of Insomniac
"The opportunity for us to bring our wireless controller, the one that we've spent so many years refining, to every Oculus user at launch is incredibly exciting for us and we think unlocks the potential for game developers everywhere," said Phil Spencer, Microsoft's head of Xbox.
"At Microsoft we're incredibly focused on making Windows a great operating system for games and with Windows 10 partnering with Oculus making the very best operating system for Oculus Rift, we believe we will unlock the potential for millions of developers everywhere to create incredible virtual reality experiences.
"The Rift will natively work with Windows 10 to make it easy to set up, jump in and have incredible VR experiences from day one."
Microsoft also released a video explaining more about the partnership.
Update
Oculus also updated attendees on a few other changes to the Oculus ecosystem. Anna Sweet, head of developer strategy at Oculus, announced that the company was committing $10 million to indie developers working with Oculus Rift.
"I believe virtual reality is going to inspire a whole new generation of game developers," said Sweet.
"At Oculus we're committed to building the best platform for VR games. That means supporting established studios, small independent teams and everyone inbetween and thousands of developers all over the world have already joined us on this journey.
She also explained the Oculus had worked with Unity and Epic to make sure creating for the Rift was as easy as possible.
Oculus Share, the app store set up that developers can use to share content for the Rift, is being revamped over the next couples of months, no doubt in readiness for the retail launch of the headset.
Nate Mitchell, VP of product at Oculus, took his turn on the stage to demonstrate Oculus Home, the user UI for the headset. Crucially it allows gamers to do as much as possible, trying and buying games, finding friends and joining their games all within the headset.
"Home is your portal to everything Oculus and it brings all your Rift games together in one place. This makes it the perfect jumping off point for everything in the Oculus universe," he explained.