No More Heroes 3 | Critical Consensus
Stylish action game is fun but some critics feel the overall experience is uneven and it may be too referential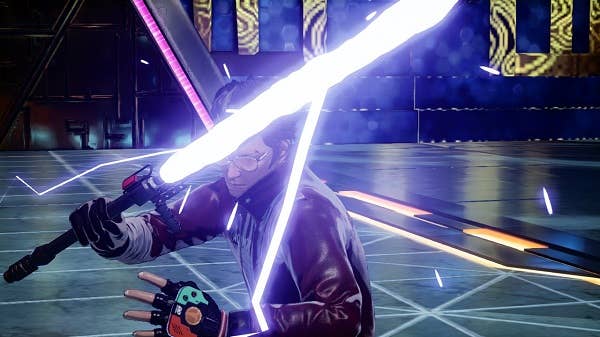 Travis Touchdown's story is finally at its end as last Friday saw the release of No More Heroes 3 for the Nintendo Switch.
The hack-and-slash series finale sees its protagonist Travis Touchdown face off against extraterrestrial assassins who threaten the Earth.
The critical response has been mixed with major outlets dishing out raves and scorn in equal measure. The most extreme reviews are offsetting each other, as it stands No More Heroes 3 has a Metacritic score of 74%.
"Series newcomers must adapt to its many idiosyncrasies, but No More Heroes III successfully resurrects Suda51's [director Goichi Suda] decade-old, hack-and-slash cult hit," said PCMag's Jordan Minor in his 4/5 review.
"No More Heroes III takes the franchise's sharp, gory, stylized aesthetic in an even more psychedelic direction."

Jordan Minor, PCMag
Greysun Morales echoed the same sentiment in his 4/5 Game Rant review. "No More Heroes 3 may be repetitive at times and doesn't have quite the best bosses in the series history, but players new and old will have an enjoyable time with the game."
Siliconera's Jenni Lada had a less glowing opinion of the game in her 7/10 review.
Lada said that No More Heroes 3 feels designed to appeal more to the series fan than others. "The character direction, humor, style, combat, minigames, and even free map all call back to things that made the last few games stand out," she said.
One place where critics agreed is that the game succeeds or fails on the strength of its combat.
"No More Heroes III refines the franchise's hack-and-slash lightsaber action gameplay to the sharpest it has ever been," said Minor.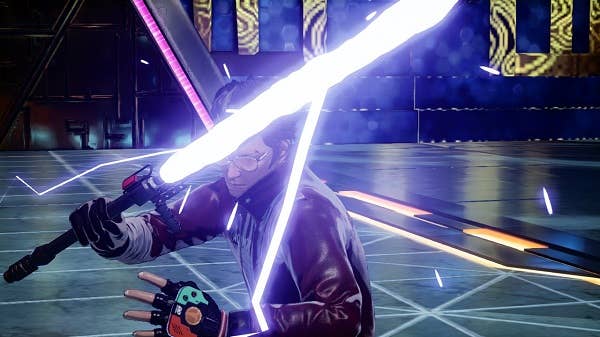 "The free map element returns in No More Heroes 3 and is something of a mixed bag."

Jenni Lada, Siliconera
Lada said that standard encounters in the game feel like they put your skills to the test. However the moments when the game shifts to Travis fighting in space and/or in his armor feel like the opposite of that experience.
"[It] was as if I was moving around until I saw the locked-on symbols, button mashed when I could to send out bullets and beams, and didn't always need to be at my best," said Lada.
Critics seem to largely agree that outside of battle, No More Heroes 3 isn't as exciting as players spending a lot of time traversing multiple empty cities.
Lada explains that riding around your motorcycle isn't fun due to the lack of activities. "Even if you do try to explain away the emptiness by suggesting it is due to the alien attacks and threats, it comes across as hollow," she said.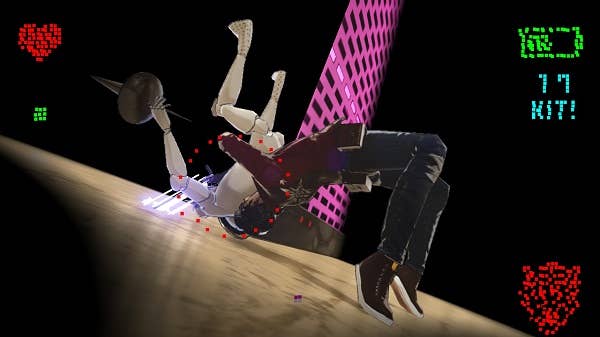 Richard Wakeling of GameSpot said that the title at times feels boring to play in his 4/10 review.
"No More Heroes 3 is so good about making everything you do feel cool that it almost doesn't matter."

Suriel Vazquez, Polygon
"Combat picks up the slack, and there's a degree of vivid style to be found there, but the game falters in so many other areas," Wakeling said.
He explains that fighting is entertaining but there's a disconnect between it and the rest of the game. Additionally, he feels that it lacks the charm of previous entries in the series.
Despite that, Polygon's Suriel Vazquez said that the game benefits from a preoccupation with style over substance.
"So the fights, minigames, and open-world exploration aren't compelling. But No More Heroes 3 is so good about making everything you do feel cool that it almost doesn't matter," said Vazquez.
The game makes a lot of pop culture references to the point that it loses its luster, Vasquez says, but he believes one plays a game like this because of its style and not much else.
In his 6/10 review, IGN's Matt Kim had a summation of the game that critics who loved or hated it would likely agree on.
"Developer Grasshopper Manufacture describes itself as a video game punk band, and No More Heroes 3 definitely feels like a house show where the guitarist is playing on a busted amp, duct-taped to hell but still not sounding quite right," Kim said.