No E3 booth for Sega
Recent restructuring and relocation has Sonic publisher skipping this year's show floor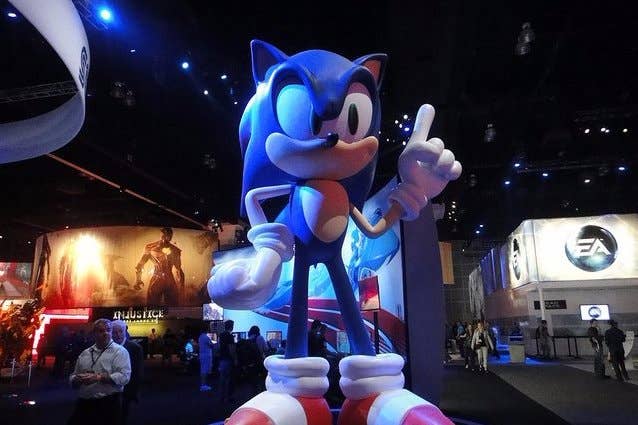 While Bethesda and Square Enix are stepping up their E3 presence with media briefings, one stalwart of the expo is scaling back. Sega of America has confirmed to Game Informer that it will not have its own booth at the show.
"Over the next months, Sega of America will be focusing on the restructure and relocation to Southern California, and we have decided to not attend E3 with our own booth this year," a representative said. "With the majority of our bigger titles launching later in 2015/2016, particularly those from our AAA studios Relic Entertainment, Sports Interactive and Creative Assembly, we are concentrating our efforts for some of these major announcements after our relocation. Instead, we will be collaborating with our various business partners for this year's E3 show."
In January, Sega Sammy Holdings announced it would be laying off workers as well as offering voluntary retirement to 300 employees. It also announced the shuttering of its long-time San Francisco offices, the streamlining of organizations handling packaged software in the West, and a focus on the growth area of PC and smartphone games.
Sega has been a part of E3 since the show began. During Sega of America's press conference at the very first E3 in 1995, then-CEO Tom Kalinske announced the surprise launch of the Sega Saturn. The publisher would continue to play a major role at the show, although in recent years the number of major releases it brought to the show dwindled. At E3 2014, Sega focused on just three titles: Sonic Boom, Alien Isolation, and Hatsune Miku: Project Diva F 2nd.