Bethesda to have E3 media briefing
Fallout and Elder Scrolls publisher planning its first-ever press conference for Los Angeles convention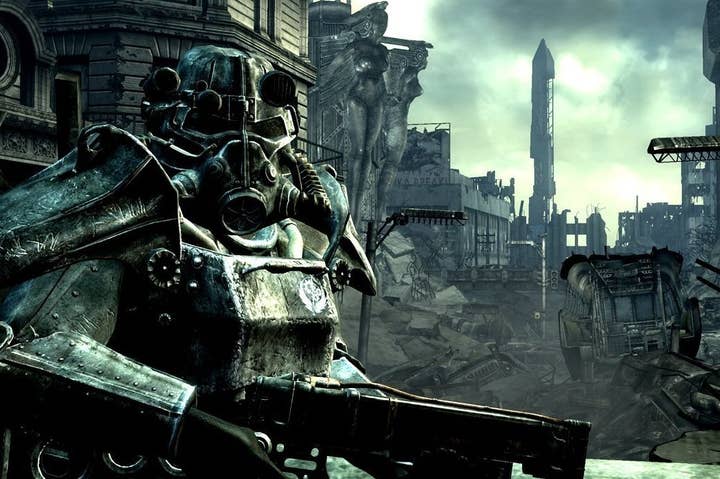 Bethesda Softworks is ramping up its Electronic Entertainment Expo presence with its first-ever press conference at the annual Los Angeles-based show. The company sent out "save the date" notices today, informing members of the press that it would be holding an E3 media briefing on Sunday, June 14.
The message also included a blurred photograph taken from the stage of the Dolby Theatre in nearby Hollywood. The Dolby Theatre, formerly known as the Kodak Theatre, is the annual home of the Academy Awards ceremony, and served as Nintendo's venue of choice for its E3 briefings in the mid-2000s.
Though Bethesda was built largely on the success of the Elder Scrolls games, it has expanded its catalog to include a number of successful properties that could conceivably anchor an E3 press conference. Thanks to a spate of brand and studio acquisitions, the Bethesda catalog now boasts franchises like Fallout, Dishonored, Wolfenstein, and Doom.
The addition of a Bethesda conference runs counter to the trend of dwindling media briefings at E3. In the last decade, a host of third-party publishers like Activision, Take-Two, Konami, and Capcom stopped running on-location press conferences the week of the show. Even Nintendo has dropped the practice in recent years, choosing instead to broadcast a pre-taped Nintendo Digital Event online on the first day of the show.