Nival MMO offering discounts to female players
Update: Developer responds, "we wanted to give gender-diverse teams some kind of an advantage"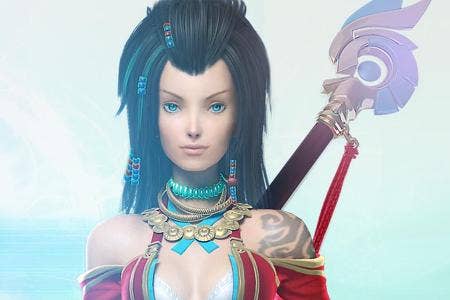 Update
Sergey Galyonki of Nival has clarified the gender based incentives system for Prime World.
"Female players have discounts for female characters, not for all characters. Same for male players and male characters," he explained.
He explained Nival doesn't see female players as weaker ones, but recognised that often they face abuse from the hardcore community.
"We thought about giving gender-diverse team some kind of an advantage, hence optional gender bonus."
He also played down the significance of the discounts.
"You get discount for one hero but higher price for another one," he explained.
"And price difference is not that big, meaning you'll have to play two or three extra games to get that characters without a discount. It is more of a mechanic for new players, not people worried about this stuff enough to fake their own gender."
Original story
Russian developer Nival will offer female players discounts and incentives in its upcoming online strategy game, Prime World.
"The idea is to introduce the MOBA genre not only to hardcore players who already love it, but to their friends who might be more casual, and of course to their sisters and girlfriends who may not be as hardcore," producer Larisa Nuretdinova told Penny Arcade.
Players with ovaries will pay less for virtual characters, and teams formed of men and women will receive bonuses. The game requires a Facebook connection to play, lessening the chances of gender fraud.
"To do the very best, you'll want a female player on your team," continued Nuretdinova.
"When boys gather around to play games just with each other, it's not really social. When girls gather around just to chat, it's not very social. The social starts when they hang out together and play games together."
Nival was founded in 1996, and its previous titles include Silent Storm, Blitzkrieg and Heroes Of Might and Magic V.