Nintendo's Miyamoto: We're thinking about a future generation handheld
The creator of Mario doesn't think Nintendo will bother with a revision of the 3DS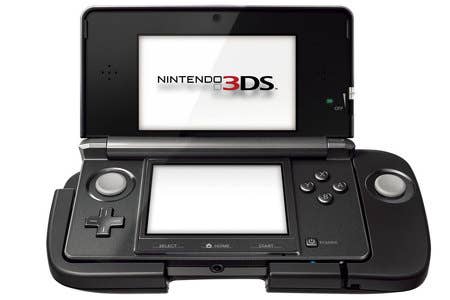 Nintendo's focus at E3 was obviously on its new Wii U hardware, but the 3DS continues to remain a hugely important pillar in the company's business. Despite the growing popularity of gaming on smartphones and tablets, Nintendo is confident that its role in providing dedicated handhelds will still be viable. In fact, Shigeru Miyamoto has revealed that Nintendo's already considering what to put in a next-gen handheld.
Speaking to IGN, when Miyamoto was asked about Nintendo's pattern of revising handhelds with new models, Miyamoto commented that it's unlikely Nintendo will do a makeover on 3DS. Many have guessed that Nintendo would soon unveil a new 3DS to better incorporate the 3DS circle pad add-on.
"I really feel like I'm satisfied with the 3DS hardware as it is. I feel like it's the best for this generation," Miyamoto remarked. Miyamoto added that Nintendo's always thinking about what's next. "What we're thinking about right now is probably going to be for a future generation of handheld," he said.
So what about that second circle pad? Miyamoto believes that most software can be designed to leverage the 3DS's gyroscope as a way to meet that need.