Nintendo's Miyamoto worried about industry's reliance on guns
The Mario creator seems to echo the concerns of Warren Spector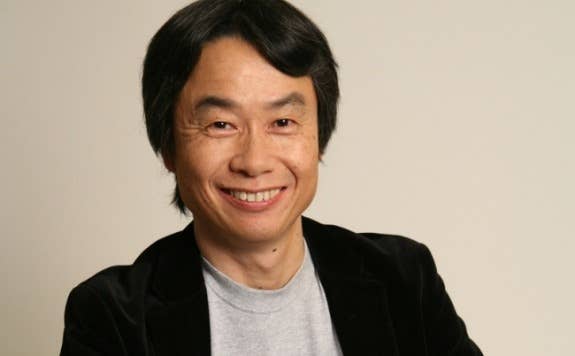 Nintendo has always been about creating family friendly entertainment, and that vision is led by legendary designer Shigeru Miyamoto, whose games like Mario, Pikmin and Zelda have all avoided extreme violence. In a new interview, Miyamoto did note that he's concerned about the prevalence of guns in today's video games.
"Sometimes I get worried about the continued reliance on making games that are so centered around guns, and that there are so many of these games," he told IGN. "I have a hard time imagining - particularly for young generations of gamers - how they sit down and play and interact with that."
There is indeed an abundance of shooters and games with, at times, hyperrealistic violence in the industry. As games become more and more digital, he added that parents may not be aware of what their children are accessing.
"Previous forms of media, like books, made it easy for parents to know and understand what they're buying for their children. With the transition into digital mediums it becomes more difficult for parents to have a full grasp of what's going on. From a game developer's standpoint it's important to take that into account," he said.
Miyamoto's comments about guns do seem to align somewhat closely with those of Epic Mickey creator Warren Spector, who told GamesIndustry International recently, "The ultraviolence has to stop. We have to stop loving it. I just don't believe in the effects argument at all, but I do believe that we are fetishizing violence, and now in some cases actually combining it with an adolescent approach to sexuality. I just think it's in bad taste. Ultimately I think it will cause us trouble."
Guns and violence will always be a part of video games, but just like other media (books, film, TV, etc.) there has to be more out there than just shooting and explosions.