Nintendo teams with GungHo on Mario themed Puzzle & Dragons
The unique partnership will see the 3DS title launch in Japan on April 29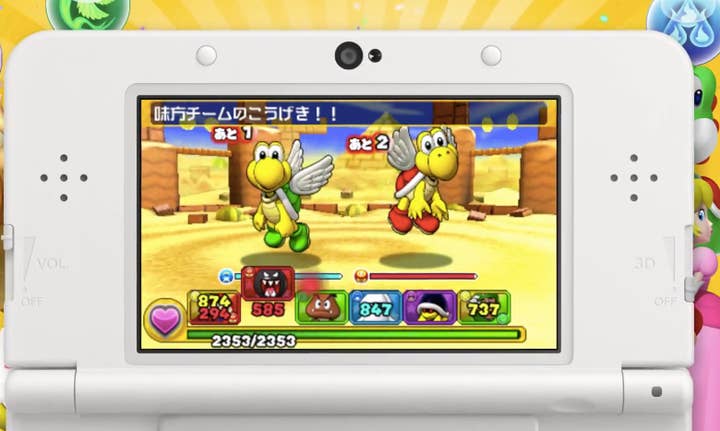 Having a few of its own, Nintendo certainly recognizes a powerhouse brand when it sees one, and the company today announced a partnership with GungHo Online Entertainment to leverage the massively popular Puzzle & Dragons franchise. The two companies are collaborating on Puzzle & Dragons: Super Mario Bros. Edition, set for release in Japan on 3DS for 4,000 yen.
Puzzle & Dragons has been a huge success across the globe, particularly in Japan where it's been downloaded more than 32 million times. It's been downloaded more than 6 million times in North America. As you can see from the trailer below, the Mario edition of Puzzle & Dragons will feature the same puzzle-based gameplay but uses characters like goombas, bloopers, and more instead of dragons. The Nintendo game won't have in-app purchases, however.
This will not actually be the first Puzzle & Dragons on 3DS, as GungHo did release Puzzle & Dragons Z in Japan during 2013 and it quickly became a best-seller. It'll be interesting to see just how well the Mario edition performs. A North American release was not mentioned.
From Nintendo's perspective, it's a clear attempt to capitalize on the smartphone audience without having to actually make a game for a smartphone device (which it's obviously reluctant to do). At the start of 2014, Satoru Iwata commented, "Given the expansion of smart devices, we are naturally studying how smart devices can be used to grow the game-player business. It's not as simple as enabling Mario to move on a smartphone."