Nintendo Switch to ship 2 million for March
CEO Tatsumi Kimishima says details on price and specs will come next year, system is not a replacement for 3DS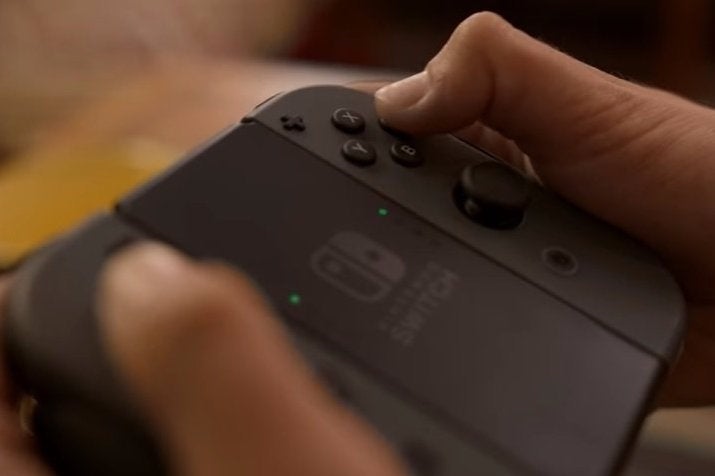 Update: Nintendo has since confirmed the exact date when we can expect more information on the forthcoming Switch. The platform holder will hold a presentation on January 13th (January 12th in the US), which will be livestreamed globally.
The Nintendo Switch Presentation 2017 will include the device's launch date and "a look at the line-up of games currently in development". So far, titles confirmed by Nintendo and third-party publishers include The Legend of Zelda: Breath of the Wild, Just Dance 2017, Project Sonic 2017, and Dragon Quest X and XI. Despite appearing in the initial reveal, neither Skyrim nor NBA 2K have been officially confirmed for Nintendo Switch.
Selected media, analysts and trade partners in Tokyo will be in attendance during the live presentation, while media and partners in the US and Europe will be invited to sampling events "starting from January". Hands-on opportunities for the public are planned for "around the same time".
Original Story:Nintendo may be missing the holiday quarter by launching the Switch in March, but that timing is doing little to diminish its goals. As reported by Wall Street Journal's Tokyo-based technology reporter Takashi Mochizuki, Nintendo CEO Tatsumi Kimishima told analysts during the company's earnings report that the company's current financial guidance assumes shipments of 2 million Switch systems by the March end of the fiscal year.
For comparison, the Wii U launched in mid-November of 2012, and sold through 3 million systems in its first six weeks. However, it's not clear whether Nintendo plans to launch the Switch at the beginning or end of March, so that 2 million shipped figure could encompass a much shorter time frame.
Beyond the rough shipment projection, Kimishima also reiterated a pair of points Nintendo had previously made in regards to the Switch. First, he said not to expect any announcements about system specs or price before next year. Second, he said the company would not sell the hardware at a loss. Nintendo had a history of turning a profit on its hardware that it deviated from with the Wii U.
And even though the Switch features portability as a primary selling point, Kimishima emphasized that Nintendo is not viewing it as a replacement to the 3DS. The company will continue to support the dedicated handheld with software, and Kimishima said he's confident consumers will understand the difference between the products.