Nintendo Switch Sports smashes to No.1 | UK Boxed Charts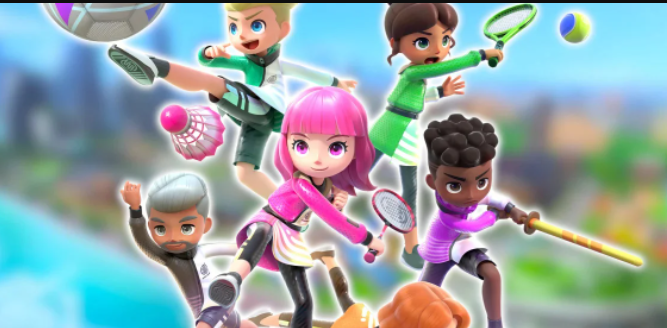 Nintendo Switch Sports is comfortably No.1 in the UK boxed charts this week, according to the latest GfK data.
It is the third biggest UK launch for the franchise, behind Wii Sports and Wii Sports Resort. Those two games sold practically the same at launch as one another (Wii Sports was only available packed in with the Wii console). By comparison, Nintendo Switch Sports has sold less than half of what those games managed during the launch week.
However, the latest game has performed significantly better than the previous title: Wii Sports Club on Wii U, which failed to reach the Top 40 when it launched in a box back in 2014 (it also only reached No.13 in the Wii U charts).
All historical data is courtesy of GfK.
To compare the game to other recent party games, Nintendo Switch Sports sold more than double what Mario Party Superstars managed, and almost eight times what Just Dance 2022 achieved (both released in November 2021). It has also sold more than six times what Ring Fit Adventure did during its launch week back in October 2019.
Week one sales are not a great indicator for these game types. All of the titles named above had a quiet opening week, but have gone on to sell significant units. The audience they target are more casual and are less likely to rush out on day one. As a result, the real success of Nintendo Switch Sports will depend on how it performs over the coming months and even years.
As a result of Switch Sports' opening success, Lego Star Wars: The Skywalker Saga has to settle for second place, with sales down 25% week-on-week. The Warner Bros title had achieved three No.1s back-to-back.
The arrival of more PS5 stock has helped Gran Turismo 7 jump to No.3 after a 152% sales increase, while Horizon Forbidden West makes No.4 after a 52% rise.
Elsewhere, Kirby and the Forgotten Land is back in the Top Ten after a 31% sales uptick. And Cricket 22: Official Game of The Ashes is in the charts at No.26 following the game's launch on Nintendo Switch.
Here is the GfK UK Boxed Top Ten for the week ending April 30:
| Last Week | This Week | Title |
| --- | --- | --- |
| New Entry | 1 | Nintendo Switch Sports |
| 1 | 2 | Lego Star Wars: The Skywalker Saga |
| 11 | 3 | Gran Turismo 7 |
| 7 | 4 | Horizon Forbidden West |
| 3 | 5 | Pokémon Legends: Arceus |
| 4 | 6 | Mario Kart 8: Deluxe |
| 6 | 7 | Elden Ring |
| 8 | 8 | Grand Theft Auto 5 |
| 12 | 9 | Kirby and the Forgotten Land |
| 10 | 10 | Animal Crossing: New Horizons |