Nintendo Switch Sports | Critical Consensus
Spiritual successor to the iconic Wii title is a fun, polished reboot, but doesn't quite knock it out of the park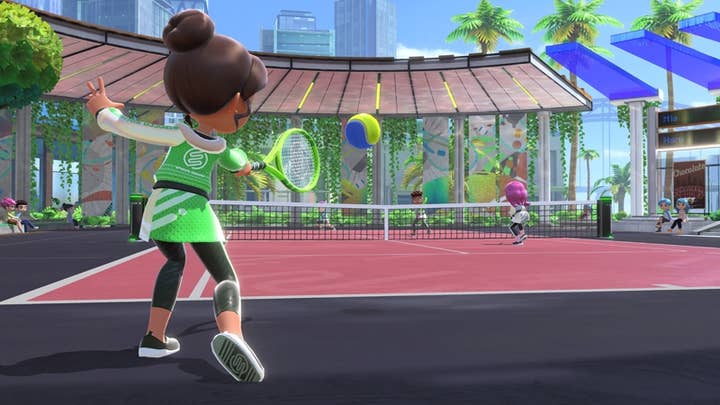 Today sees the release of Nintendo Switch Sports, a spiritual successor to the successful Wii Sports title that launched with the titular console 16 years ago.
Wii Sports was bundled in with the console in all territories outside of Japan, and as a result sold a mammoth 89.2 million copies, making it the best-selling single-platform game of all time. As such, a reboot of the game for the Nintendo Switch -- now Nintendo's best-selling console -- was much anticipated.
Similar to Wii Sports, Nintendo Switch Sports offers players an array of popular games to play, including returning activities tennis and bowling, alongside new options including soccer, badminton, volleyball and chanbara (though chanbara appeared in the 2009 sequel Wii Sports Resort). Golf, another game from Wii Sports, is also scheduled to drop as free DLC later this year.
As of writing, the game has a score of 75% on Metacritic based on 33 reviews, one point less than the original Wii Sports title. It's worth noting that some reviewers have opted for a more condensed review without a score, as some of the game's online modes were unavailable prior to its public launch.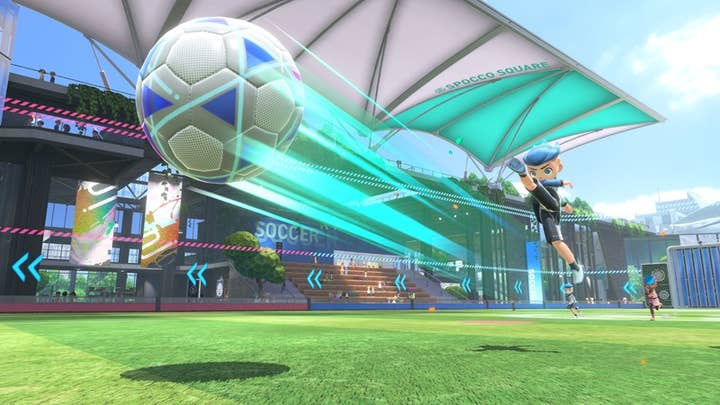 Nintendo Sports relies on the core ideals brought forward with the inception of the Wii -- the magic of motion control to play something. This is something Keza MacDonald touched on in a 4/5 star review for The Guardian, writing: "Wii Sports sparked a brief obsession with motion-control video games in the late '00s that has since died out again, but now that we've all had a break from flinging our limbs around in front of a console, I'm glad it's back again."
The return of Nintendo's sports offering was also appreciated by Chris Plante over at Polygon, who said: "Nintendo Switch Sports isn't so much a sequel to Wii Sports as it is the franchise's overdue evolution from a tech demo into a proper video game.
"The original Wii Sports, for all its historical significance, felt like a novel but thin test of the Wii hardware. Nintendo Switch Sports, on the other hand, feels complete."
"Nintendo Switch Sports tries to recapture that lightning-in-a-bottle moment with a tighter but all too familiar experience"

Colin Stevens, IGN
IGN was a little more reserved; in a 7/10 review, Colin Stevens said Nintendo Switch Sports "tries to recapture that lightning-in-a-bottle moment with a tighter but all too familiar experience."
"Just like Wii Sports before it, Nintendo Switch Sports is best played as a fun but shallow party game that you can break out for friends and family in a pinch, though this time it's not quite the novelty it was back in 2006."
Alex Olney broke down thoughts on each sport in a review for Nintendolife. The bowling mode was described as "an absolute delight," the soccer mode "a decently good time," while the other sports seemed to pale in comparsion.
"Multiplayer is unsurprisingly the main draw of Nintendo Switch Sports, and even the lacklustre sports were notably more fun with other humans as opposed to playing solo," Olney said, noting the lack of online modes during the review period.
"Yet having said that, even when playing with other people there's a distinct sense of 'Is this it?' permeating the entire experience. If you want to play one of the six sports, you're golden. If you want anything to spice it up, you're more than likely going to be left wanting. We know we were."
MacDonald on the other hand, seemed to enjoy the multiplayer aspect, and said that while "playing alone robs you of slapstick comedy moments," the multiplayer element keeps on giving.
"Nintendo Switch Sports effortlessly entertained my family and a friend's family for an entire afternoon, and it's the kind of thing you'll bust out for an hour here and there for years to come when people visit," she wrote. "It's just so welcoming, a quality I especially value in a game."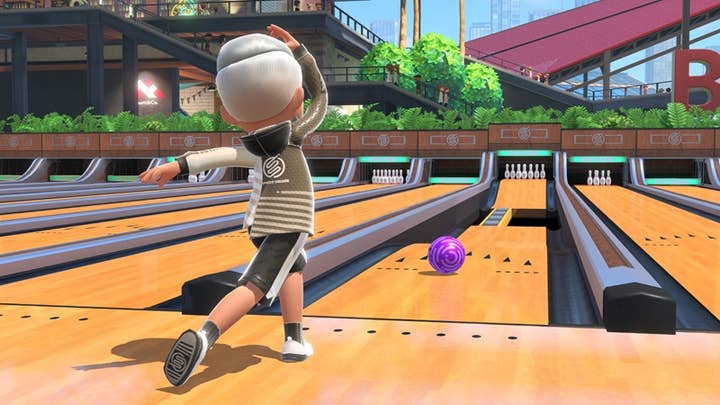 IGN's Stevens also shared a similar sentiment, and complemented the approachability of the motion controls when playing the game with his parents.
"When bowling, both my parents tended to walk up to the screen every time they threw the ball because the simplicity of it made those movements feel all the more natural to them -- like they were bowling a round in real life," he wrote. "The special sauce that Wii Sports always had to bring in frequent gamers and the uninitiated alike is absolutely still here, and it's the simplicity of the motion controls that makes it work."
"It's just so welcoming, a quality I especially value in a game"

Keza MacDonald, The Guardian
Eurogamer's Christian Donlan echoed this in an unscored summary of the game (Eurogamer is holding off its scored review until the online mode is out) and commented on how effortless it is to play.
"What strikes me more than anything is how effortless Nintendo makes it all feel: complex sports stripped back to their bright essences, single-player and multiplayer fun folded together with no muddling," Donlan said. "And motion controls delivered in a way in which I have to admit I've barely thought about them yet. Why? Because it just all feels entirely natural."
In all, Nintendo Sports appears to have crafted a breezy, well-polished reboot of its iconic package of sports minigames, but some players may quickly grow tired of its modest offering of just six sports with limited game modes.
"If you're keen on simply playing some motion-controlled Wii Sports-like games on your Switch then Nintendo Switch Sports might bring you a good bit of enjoyment," NintendoLife's Olney said. "But if you're looking for something a little deeper and with a bit more variety than the game you first played on Wii, you'll probably be left somewhat disappointed."
MacDonald rounded off her review by saying that each mode could appear lacklustre alone, but function well as a package.
"None of these sports would be enough to sustain a game alone, but together, and paired with Nintendo's charming and slick aesthetic and brain-infesting music, they are the makings of a good time," she wrote.
IGN's Stevens said that Nintendo Switch Sports is "best played as a party game, broken out for any gathering that needs a quick injection of goofy, active fun," but warned to not "expect to spend a whole lot of time with it before the novelty wears off."