Nintendo Switch shines on Amazon's Prime Day | UK Boxed Charts
29 out of the Top 40 jumped in sales week-on-week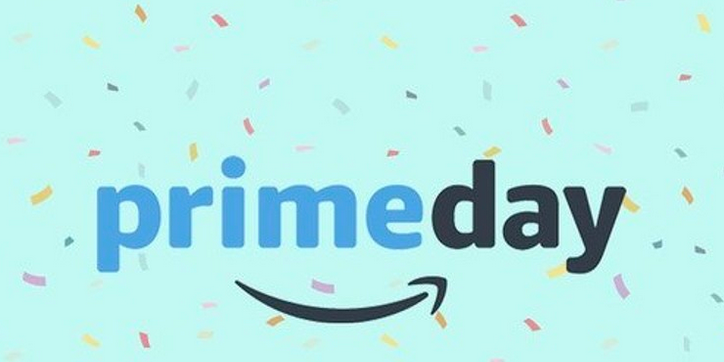 Nintendo Switch is the big winner in the UK physical charts following last week's Amazon Prime Day sales.
There are 18 Switch exclusive games in the Top 40, led by Animal Crossing: New Horizons at No.2, which jumped 44% in sales over the week prior. The other big climbers for Nintendo were Mario Kart 8: Deluxe at No.3, with sales up 70%, followed by Minecraft for Switch at No.4 (sales up 95%), and then Ring Fit Adventure at No.5 (sales up 79%).
It wasn't all about Nintendo. Just Dance 2020 enjoyed a 233% sales jump, taking the game up ten places to No.7, Jumanji: The Video Game returns to the charts at No.14 after a 464% sale rise, F1 2020 is at No.15 due to a 220% sales leap, and Fallout 76 is at No.16 with a sales increase of more than 1000% week-on-week. In fact, 29 of the games in the Top 40 saw big sales increases week-on-week.
But Amazon's offers couldn't prevent FIFA 21 from comfortably securing a second straight week at No.1, despite a 65% drop in sales week-on-week. The EA game is one week away from overtaking Animal Crossing: New Horizons to become the biggest selling 2020 release at UK retail (so far). Of course, as revealed at the end of last week, the majority of FIFA 21's sales have been digital for the first time in the series' history. This data only includes sale of boxed physical products.
Other recent games did slip down the charts, however. Star Wars Squadrons drops from No.2 to No.8 after a 45% sales slide, while Crash Bandicoot 4: It's About Time is down from No.3 to No.9 after a 47% sales decrease.
There is one new game in the charts this week, with Power Rangers: Battle for the Grid for Switch, PS4 and Xbox One debuting at No.38. Mario Kart Live: Home Circuit, which launched on Friday, is entirely absent from the GfK retail charts. This is presumably because the game component is a free eShop download, and that the box itself simply contains the equipment needed to play it. In the rival GSD retail chart, Mario Kart Live was at No.2.
Here is the GfK Top Ten for the week ending October 17th:
| Last Week | This Week | Title |
| --- | --- | --- |
| New Entry | 1 | FIFA 21 |
| 4 | 2 | Animal Crossing: New Horizons |
| 6 | 3 | Mario Kart 8: Deluxe |
| 7 | 4 | Minecraft (Switch) |
| 10 | 5 | Ring Fit Adventure |
| 5 | 6 | Super Mario 3D All-Stars |
| 17 | 7 | Just Dance 2020 |
| 2 | 8 | Star Wars: Squadrons |
| 3 | 9 | Crash Bandicoot 4: It's About Time |
| 11 | 10 | Grand Theft Auto 5 |