Nintendo Switch dominates in September | UK Monthly Charts
Mario games and Switch consoles perform strongly, but FIFA's absence is felt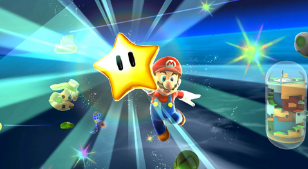 Over 1.07 million physical games were sold in the UK during September, according to GfK Entertainment.
The top game of the month was Super Mario All-Stars for Nintendo Switch, which narrowly outsold Marvel's Avengers. Super Mario All-Stars is the second fastest-selling Mario platform release in the series' history, just behind 2017's Super Mario Odyssey,
Nintendo dominated the entire month. 32.3% of all physical games sold in the UK during September were Nintendo-published titles, while 41.7% were for the Nintendo Switch console.
And Nintendo Switch was the best-selling console. Overall, 146,000 consoles were sold during September in the UK, according to GfK. That means, so far this year, 1.3 million games machines have been sold in the UK. That's a rise of 34.2% over the same period in 2019. Xbox One, PS4 and Nintendo Switch are all seeing growth year-to-date, with Switch sales in particular up 90% compared with the same period in 2019. It bodes well for the Christmas period, with the launches of PS5 and Xbox Series S and X.
In term of boxed games, September 2020 unit sales are down 35.6% compared with September 2019. There's a very good reason for this, and that's FIFA 20 launched in September 2019, whereas FIFA 21 is an October release this year. FIFA's absence accounts for the drop in unit sales.
Revenue made from boxed games took a sharp fall, down 45% year-on-year. This is likely due to the number of bigger, more expensive, new releases in September 2019, which included Borderland 3, The Legend of Zelda: Link's Awakening, Gears 5 and the aforementioned FIFA.
The big new games of this month featured two nostalgic releases: the aforementioned Mario collection at No.1, and Tony Hawk's Pro Skater 1 + 2 at No.3. This data only counts physical boxed sales.
In terms of add-on products, 752,526 accessories were sold in September 2020 through GfK Entertainment's panel of retailers. Turtle Beach headsets, particularly the Ear Force Recon range, were the best-selling accessories of the month.
Here is the GfK September Top 20:
| Position | Title |
| --- | --- |
| 1 | Super Mario 3D All-Stars |
| 2 | Marvel's Avengers |
| 3 | Tony Hawk's Pro Skater 1 + 2 |
| 4 | Animal Crossing: New Horizons |
| 5 | Mario Kart 8: Deluxe |
| 6 | Minecraft (Switch) |
| 7 | Grand Theft Auto 5 |
| 8 | NBA 2K21 |
| 9 | PGA Tour 2K21 |
| 10 | Ring Fit Adventure |
| 11 | Ghost of Tsushima |
| 12 | Minecraft Dungeons |
| 13 | FIFA 20 |
| 14 | Super Mario Odyssey |
| 15 | Mafia: Definitive Edition |
| 16 | EA Sports UFC 4 |
| 17 | F1 2020 |
| 18 | Crash Bandicoot: N.Sane Trilogy |
| 19 | Paper Mario: The Origami King |
| 20 | LEGO Harry Potter Collection |