Nintendo raises forecasts as H1 profits triple to $2.8bn
Full-year Switch sales predicted to reach 24 million, five million units higher than previously expected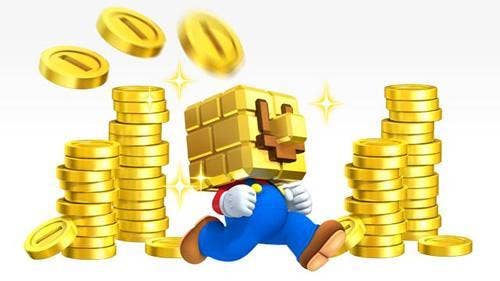 Nintendo has released its results for the first half of its fiscal year, showing a dramatic increase in profits.
For the six months ended September 30, net sales were reported at ¥769.5 billion ($7.4 billion) -- up 73% from the ¥444 billion ($4.3 billion) recorded during the same period last year.
Of this, overseas sales accounted for ¥596.4 billion ($5.7 billion) or 77.5% of the total.
The surge in sales contributed to a 209% year-on-year rise in operating profit, now at ¥291.4 billion ($2.8 billion), while ordinary profit is up 249% to ¥297.5 billion ($2.85 billion).
The platform holder did not attribute the growth to anything in particular, but it's a safe bet the pandemic and its impact on people's increased appetite for video games has been a major factor.
Following a successful start to its financial year, Nintendo has increased its forecasts for the 12 months ended March 31, 2020.
Net sales are now expected to reach ¥1.4 trillion ($13.4 billion), up from ¥1.2 trillion ($11.5 billion).
Operating profit estimates has been increased from ¥300 billion ($2.9 billion) to ¥450 billion ($4.3 billion), while ordinary profit has been raised from ¥290 billion ($2.8 billion) to ¥440 billion ($4.2 billion).
By comparison, net sales for the previous financial year were ¥1.3 trillion ($12.5 billion), with operation profit at ¥352.3 billion ($3.4 billion) and ordinary profit to ¥360.4 billion ($3.5 billion).
Hardware sales for the six-month period rose by 80.9% year-on-year to 12.53 million units, of which the primary model of the Nintendo Switch accounted for 8.36 million, with 4.17 million Switch Lite units sold.
That's up from the 1.95 million Lites sold in the same period last year, although it's worth noting the handheld device launched in September, so that's less than a month's sales.
The Switch Lite has now sold more than 10 million units. With the console's total lifetime sales at 68.3 million, that means one out of every seven Switch units sold has been a Lite.
Nintendo raised its hardware sales forecast for the financial year, up from 19 million to 24 million units.
Software sales saw a 71.4% lift compared to the same six-month period last year, recorded as 100.25 million units. This includes both boxed and digital versions of games, although does not count download-only software or add-on content.
More than 456 million Switch games have been sold since the console launched in March 2017.
Digital continues to be a key driver of Nintendo's growth, with download sales up 139% year-on-year to ¥171.5 billion ($1.6 billion). This accounts for 47.2% of all software sales in the first half of the fiscal year -- but in the first quarter this was as high as 55.6%.
Super Mario 3D All-Stars was the biggest new release. Launching in September to coincide with the 35th anniversary of the original Super Mario Bros, it has already shifted 5.21 million units worldwide.
Meanwhile, Paper Mario: The Origami King -- a surprise release this July -- sold 2.82 million units.
Animal Crossing: New Horizon was by far the company's biggest seller for the period, shifting 14.27 million units. Super Mario 3D All-Stars was the second biggest seller.
The latest Animal Crossing has now sold 26.04 million units since launching in March.
Other ongoing sellers include Mario Kart 8 Deluxe, at 4.21 million units so far this financial year, and Rift Fit Adventure at 3.11 million. Mario Kart still stands as the Switch's best-selling game of all time at just shy of 29 million units.
There were 20 titles that have sold more than a million units during this financial year, including five unspecified third-party titles.
Titles such as Zelda: Breath of the Wild, Super Mario Party, New Super Mario Bros U Deluxe, Super Mario Odyssey and Splatoon 2 more than doubled their sales compared to the same period last year -- each at over one million units.
Nintendo's mobile business continues to grow steadily, with sales up 33.9% year-on-year to ¥26.7 billion ($256 million).