Nintendo presses Sony to remove Mario creations from Dreams
UPDATE: Sony confirms ongoing case-by-case purge of Nintendo IP from creation game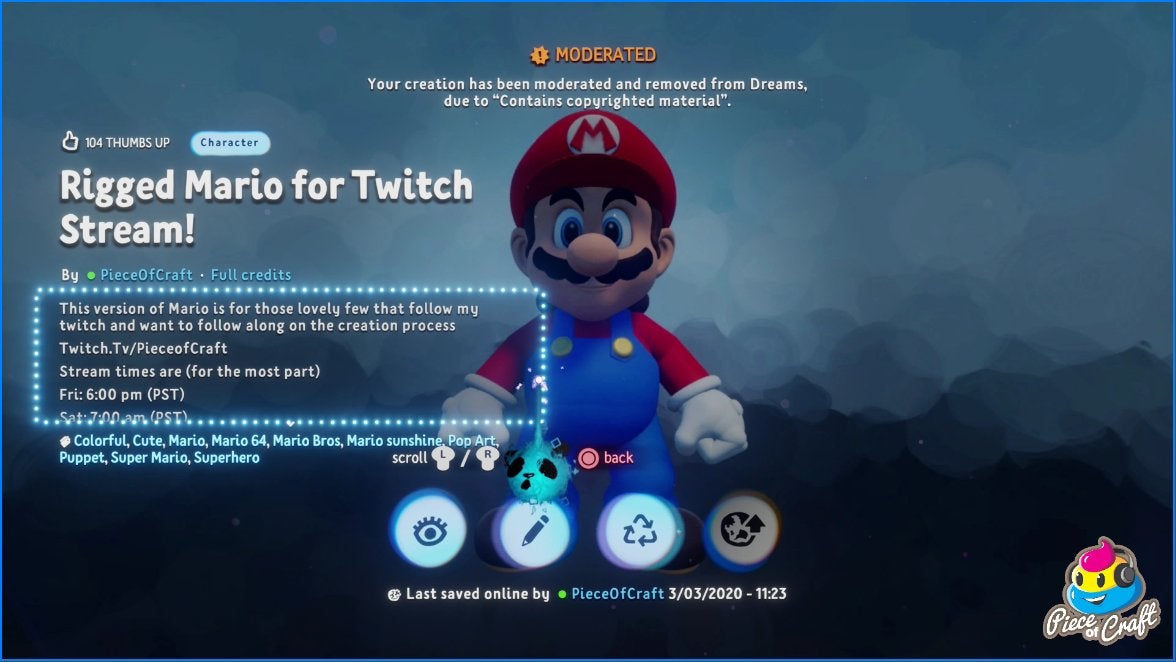 Original Story, March 23, 2020: Nintendo has requested that Sony remove user creations from Dreams that are based on its IP, including its most famous character Mario.
The news emerged from a Dreams player, who goes by the handle 'Piece of Craft' on Twitter, who shared a screenshot showing their model of Mario has been removed from the game.
The image shows a notice that the creation was moderated and removed from the game because it contains copyrighted material.
It's not yet clear whether this is an ongoing, Dreams-wide purge or if this specific user was targeted. GamesIndustry.biz has found there are still Mario-themed Dreams creations available in-game at the time of writing.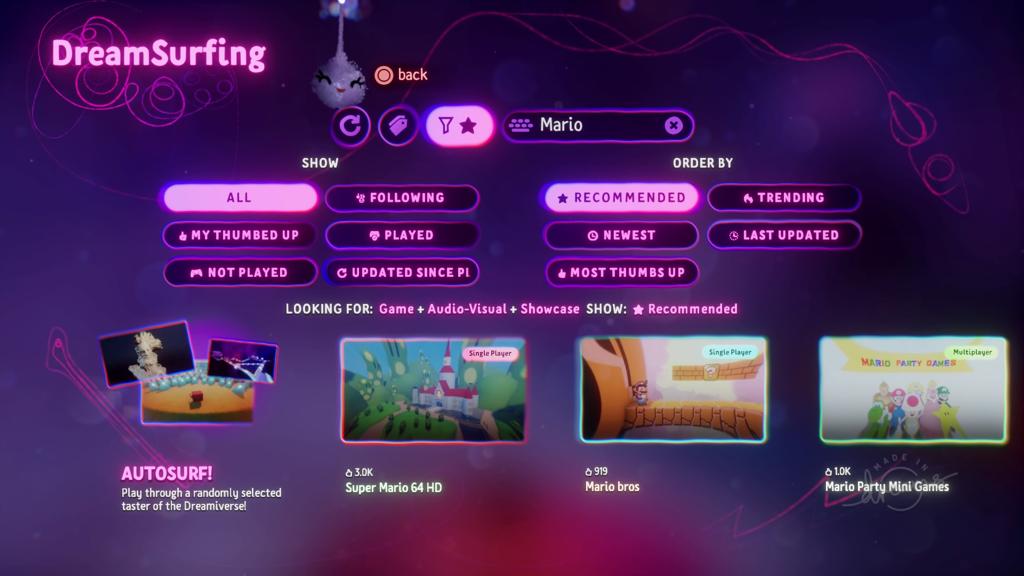 In a second tweet, Piece of Craft says they also received an email from the legal and business affairs division of Sony Interactive Entertainment Europe, rather than the game's developer Media Molecule.
The email reportedly states that Nintendo objected to the use of its Super Mario IP within Dreams.
Piece of Craft tweeted that they have put all Mario-themed projects for Dreams on hold, but "[has] a backup plan."
Update, March 24, 2020: Sony has confirmed to GamesIndustry.biz that it is working on a wider purge of Nintendo-themed creations made by Dreams users.
In a statement, the platform holder said: "Sony Interactive Entertainment is notifying the affected users that an IP Infringement Notice has been received from Nintendo and that the content will be removed. We cannot comment on volume of content to be removed, this is done on an individual case by case basis."