Nintendo Network and Miiverse coming to 3DS
The December 3DS update brings the portable closer to the Wii U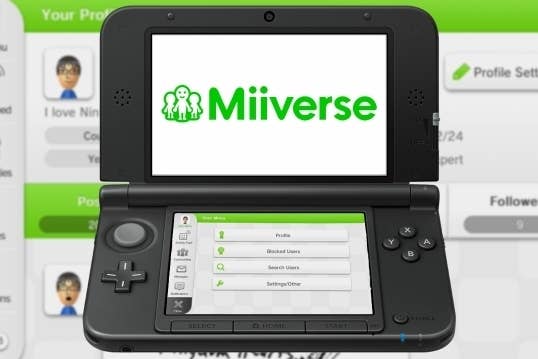 Nintendo has announced that the December system update for the Nintendo 3DS will let owners merge their Nintendo eShop accounts on the Wii U and 3DS. The company revealed the new feature during today's Nintendo Direct.
Once users have updated, they have to register their Nintendo Network ID on 3DS, which will combine their eShop balances and purchases. Users without a Wii U can also create a Nintendo Network ID for the first time on 3DS. Only one Nintendo Network ID can be registered to each 3DS, and you cannot register your NNID on multiple 3DS systems.
The update will also bring the popular Miiverse social network to 3DS. On Miiverse, users can shared screenshots and drawings with others in game-specific communities.