Nintendo loses battle over WiiU domain
Platform holder denied satisfaction as site remains ad-serving holding page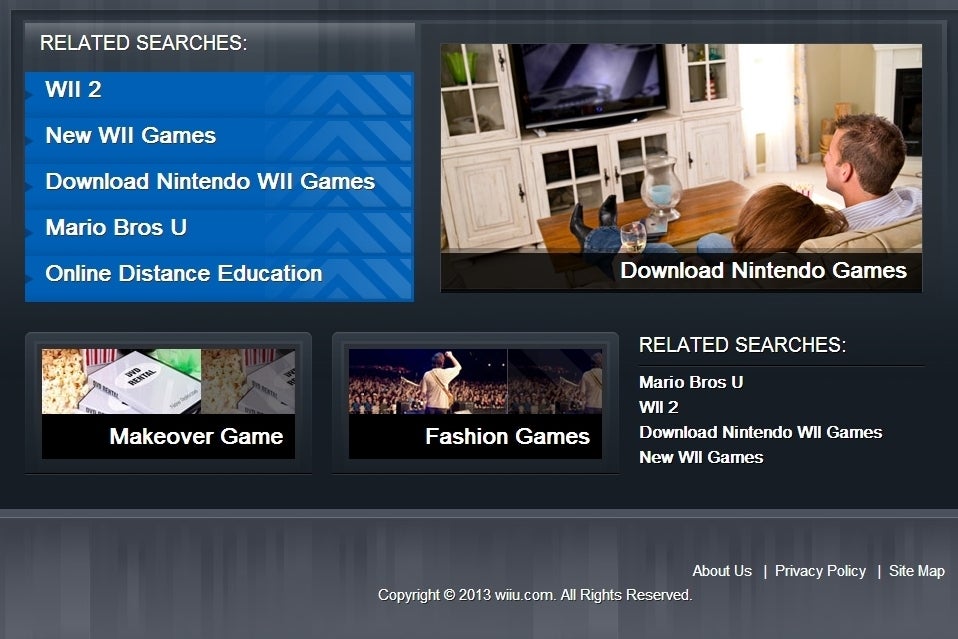 Nintendo has lost a legal challenge to the owners of WiiU.com which will see the URL remain under the control of its current owners. The site currently hosts a number of ads and a 'bespoke' search which suggests several Nintendo-related terms.
Nintendo filed a cybersquatting case against the current owners in February, causing them to withdraw the URL's listing from an auction. However, a judgement was passed last week which ruled against Nintendo, leaving it in a problematic, and potentially highly costly, situation. Should the company have taken the bitter pill and chosen to buy what it thought rightfully belonged to it anyway?
As Fusible reports, it's not the first time it's happened to the publisher.
In 2006, Nintendo was forced to pay for the release of Wii.com, although a non-disclosure agreement prevented that total from becoming public. The other major platform holders are also experiencing similar travails: Microsoft is also currently embroiled in a squatting case, chasing the owners of XboxOne.com and Xbox1.com, whilst Sony has yet to take any action against the holders of PlayStation4.com.