Nintendo H1 sales rise to $4.4bn, despite hardware decline
Continued component shortage causes 19.2% drop in Switch consoles sold, but software revenue is on the rise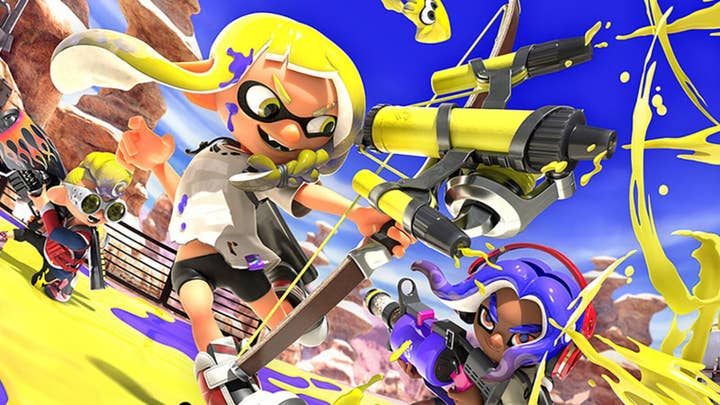 Nintendo has released its earnings report for the first half of the fiscal year ended September 30, 2022, reporting upward trajectories in sales and operating profit, but continued declines in hardware sales.
The numbers
Net sales: ¥656.9 billion ($4.4 billion), up 5.2% year-on-year
Operating profit: ¥220.3 billion ($1.5 billion), up 0.5%
Ordinary profit: ¥322.4 billion ($2.1 billion), up 36.4%
Gross profit: ¥391.6 billion ($2.6 billion), up 5%

Hardware sold: 6.68 million units, down 19.2% year-on-year
Software sold: 95.4 million units, up 1.6%
Digital sales: ¥187.8 billion ($1.2 billion), up 30.2%
Mobile and IP-related income: ¥23.5 billion ($160 million), down 7.5%

The highlights
Looking specifically at Nintendo's hardware sales by product, the Switch overall sold 6.68 million units in H1, a decrease of 19% compared to the same period last year. Of that figure, 2.2 were base Switch consoles, 3.5 million were Switch OLED units, and 0.9 million were Switch Lite models.
This puts the total lifetime number of Switch units sold up to 114.3 million.
Nintendo has also revised its forecast for Switch sales for the year, down from 21 million units to 19 million, a 9.5% decline. The company cited ongoing shortages of semiconductors and other component supplies for the decrease in consoles sold.
On the software side, several new releases during the six months pulled sales back into a slight year-on-year increase. This includes Splatoon 3 (7.9 million units), Nintendo Switch Sports (6.1 million units) Mario Strikes: Battle League (2.1 million units) and Xenoblade Chronicles 3 (1.7 millon units)
Steady sales of games released during the previous fiscal year also contributed, specifically Mario Kart 8 Deluxe, which shifted 3 million units sold in H1, and Kirby and the Forgotten Land, which sold 2.6 million units.
Nintendo has modified its forecast for the full-year, now predicting net sales of ¥1.65 trillion ($12 billion) up from ¥1.6 trillion, and expects ordinary profit to hit ¥560 billion ($2.8 billion), an increase on the previous prediction of ¥480 billion ($3.2 billion).
Looking ahead, it expects a gradual improvement in the availability of semiconductors and other component supplies, which should spark a "recovery trend" in hardware manufacturing.
The firm also expects new software releases for the next quarter including Bayonetta 3, Pokémon Scarlet and Violet, Fire Emblem Engage and Kirby's Return to Dream Land Deluxe to have a positive impact on sales.
Earlier today, Nintendo announced a partnership with Japanese mobile firm DeNA to create Nintendo Systems, which will focus on research and development for digital services. The firm will operate as a subsidiary of Nintendo, which is providing 80% of the capital required. The company said that the new arm will have no impact on the current fiscal year.