Nintendo expands free-to-play efforts
Steel Diver sequel gets free multiplayer as Rusty's Real Deal Baseball lets players "haggle" over cost of DLC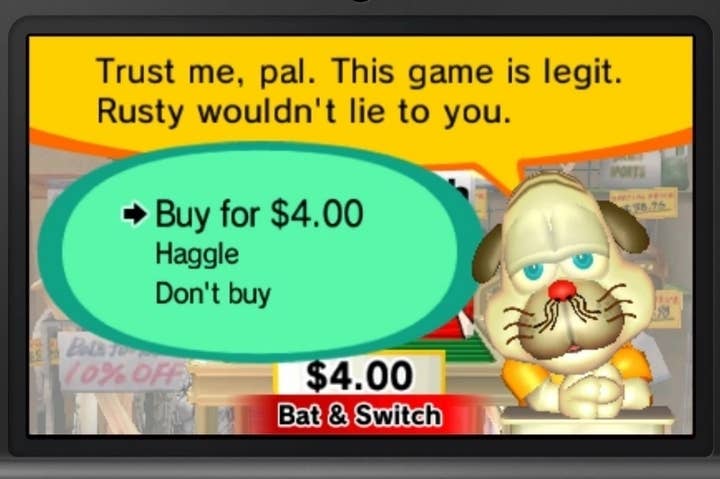 Nintendo is continuing to explore alternative business models, as president Satoru Iwata unveiled its latest experiments with free-to-play functions in the company's latest Nintendo Direct presentation.
Iwata detailed two downloadable 3DS games during the presentation, both of which attempt to monetize players after offering them a core part of the game for free as a trial or demo. First up was Steel Diver: Sub Wars, which was launched on the 3DS eShop immediately following the Nintendo Direct presentation. Described as a "contemplative" first-person shooter that can be enjoyed by those not skilled at fast-paced gameplay, Sub Wars is available as a free trial version with two playable submarines, full access to multiplayer mode, and the introductory portion of the single-player mode. Players who then buy the full game will receive access to a larger array of submarines and the rest of the single-player campaign.
In April, Nintendo will also release Rusty's Real Deal Baseball on the 3DS eShop. A collection of minigames inspired by the great American pastime, Real Deal Baseball will give players a free demo, along with the option of purchasing additional minigame modes for $4 each. However, Nintendo is introducing a new wrinkle to the business model by allowing players to "haggle" with in-game mascot Rusty over the price of these downloadable add-ons. Players can bring the asking price down either by giving Rusty in-game items, or by "listening to his problems [to] improve his mood."
Nintendo has tried out a handful of free-to-play approaches in the past, most notably with Wii Sports Club and Wii Fit U. In Wii Sports Club, players can download the minigames as 24-hour timed trials, after which they can play all the sports for $2 a day or purchase unlimited access to portions of the game on a $10 per sport basis. As for Wii Fit U, Nintendo offered a month-long trial of the downloadable version of the game for free until the end of January, with full access unlocked for those who purchased a $20 Fit Meter as well.