Nintendo ends New Nintendo 3DS production in Japan
It seems that the larger New Nintendo 3DS XL will still be manufactured, however [UPDATE: New 3DS also discontinued in Europe, no impact on 3DS in America]
Nintendo of Japan appears to be phasing out the smaller New Nintendo 3DS model. A posting on the Japanese website indicates that production for all colors of the handheld has come to an end. The larger New Nintendo 3DS XL model does not have any indicator on its web page about being discontinued. The news comes at the same time that Nintendo is preparing to launch its New Nintendo 2DS XL, which does not feature any 3D capabilities.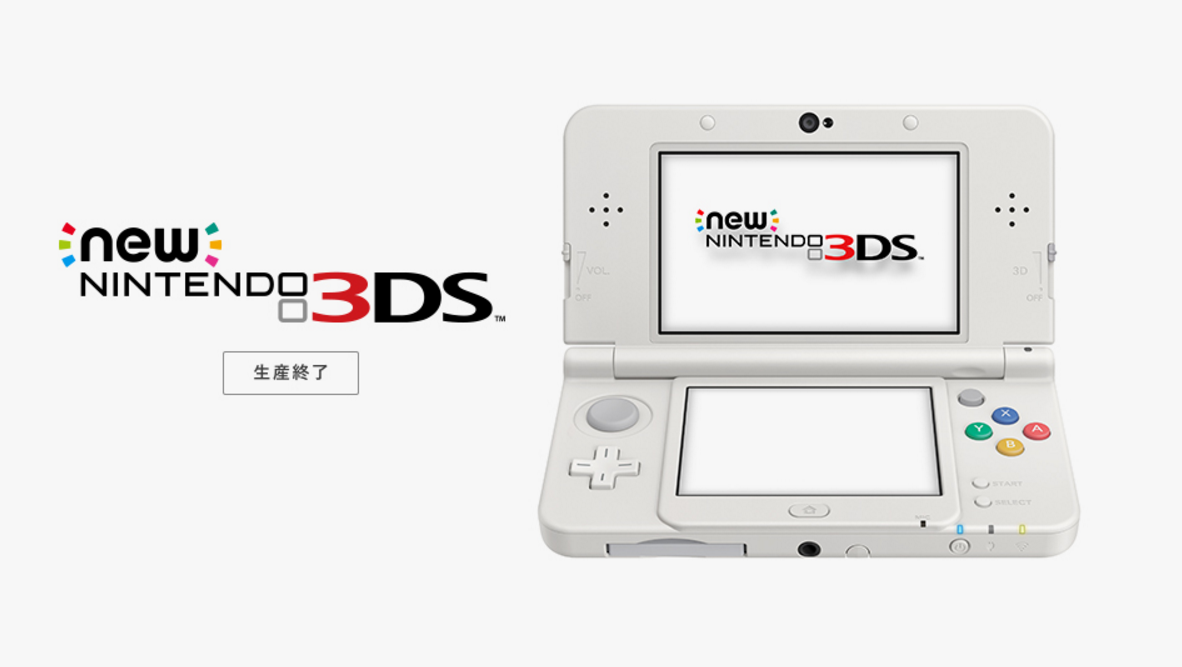 It could be that Nintendo has gotten feedback that people prefer the larger screens offered by XL models, similar to the trend we're seeing in mobile as more and more smartphones are being sold with "phablet" designs. If that's the case, it might make sense for Nintendo to discontinue the smaller model and focus on consumers' desires.
There's been no comment on the status of the New Nintendo 3DS outside of Japan. We've reached out to Nintendo of America for comment and will update this story when we hear back.
Update: A Nintendo of America spokesperson has issued us the following statement: "This announcement does not affect Nintendo of America territories, as the model in question was only sold in limited quantities as special offerings. There are no changes to the sales status of New Nintendo 3DS XL, Nintendo 2DS or the upcoming New Nintendo 2DS XL, which launches on July 28."
Update 2: Nintendo of Europe has confirmed for Eurogamer that the New Nintendo 3DS has also been discontinued in Europe.