Nintendo disables Swapnote/Letter Box over "offensive material"
Inappropriate pictures being sent via service says publisher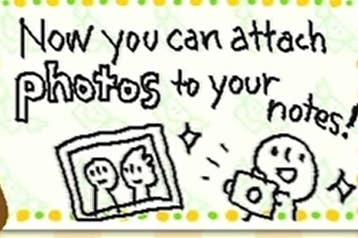 Nintendo has suspended its Swapnote service, known as Letter Box in European countries, after reports that it was being used to distribute "offensive material" to minors.
Although the messaging service only allows users to send content to people on their Friends list, many 3DS owners post their Friend Codes in public forums or on social networks to gain more friends. Nintendo specifically advises against this, but says many children don't heed its warnings.
"Nintendo has learned that some consumers, including minors, have been exchanging their friend codes on Internet bulletin boards and then using Swapnote (known as Nintendo Letter Box in other regions) to exchange offensive material," a statement explaining the decision reads. "Nintendo has been investigating ways of preventing this and determined it is best to stop the SpotPass feature of Swapnote because it allows direct exchange of photos and was actively misused.
"Nintendo always wants to provide a positive experience for all consumers and limit the risk of any inappropriate activity or misuse of a service. We feel it is important on this occasion to take this action."
It's unknown whether the service will be reinstated or not.