Nintendo denies bowing to GamerGate pressure in employee firing
Update: IGDA issues statement on Alison Rapp dismissal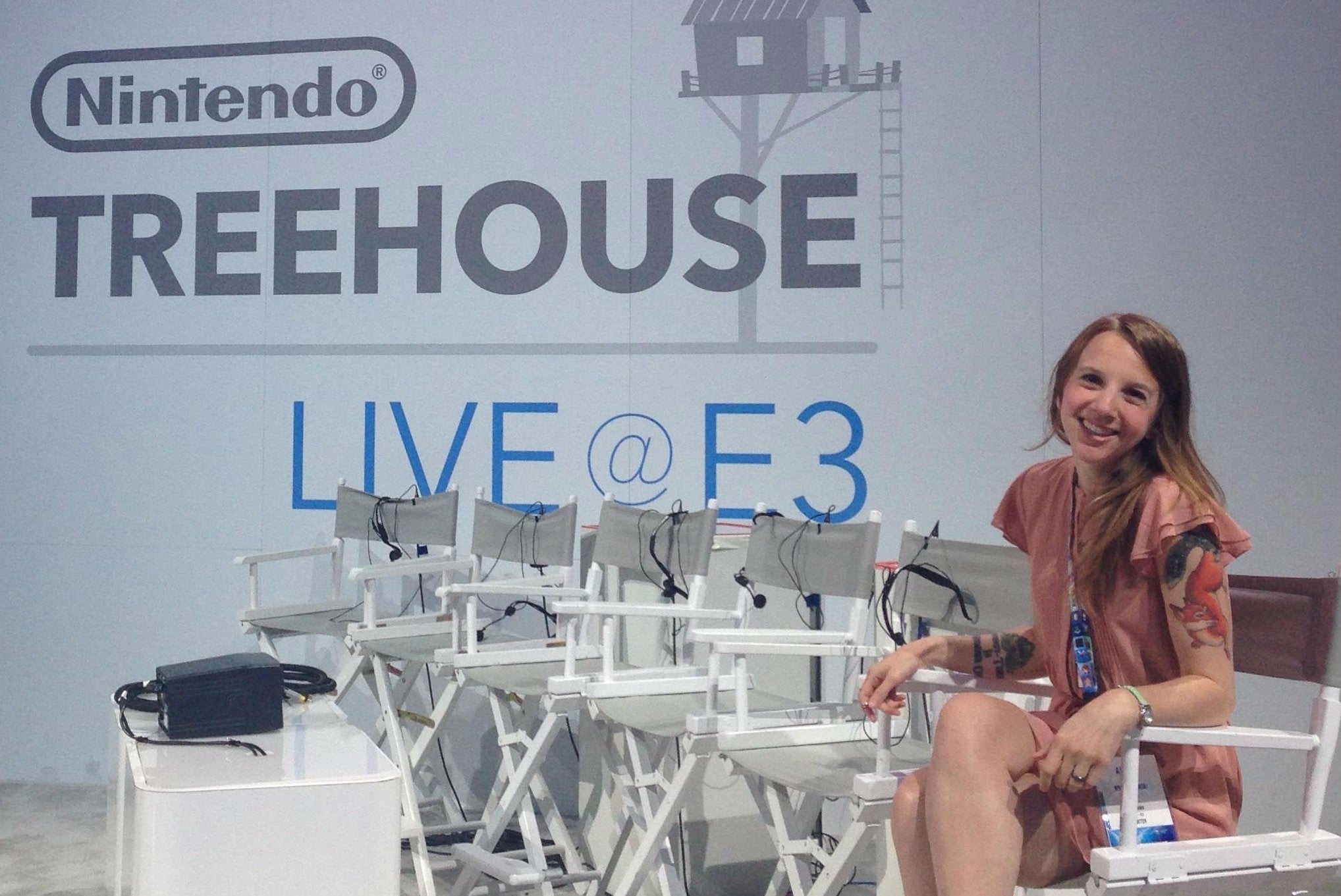 Update
The executive director of the International Game Developers Association, Kate Edwards, has spoken out on Nintendo's controversial dismissal of employee Alison Rapp.
"While Nintendo's official statement on the matter of Alison Rapp's firing strives to distance the company from anything related to the orchestrated online campaign of harassment and defamation that was raging against her, their timing in dealing with the issue is dubious at best," said Edwards, in a statement published by Gamesbeat.
"Unfortunately, the company seems oblivious to the consequences of their actions, not realizing the perceived victory it handed to the online hate groups who are now pursuing the dismissal of other women game developers by derision and defamation to their companies.
"By now, we would expect that all game development and publishing companies would be fully aware of negative social media dynamics and be more discerning of online feedback, as well as more protective of their employees - especially their employees of diverse backgrounds. Many have become proactive and aware but this industry obviously needs to make more progress."
Original story
A former Nintendo employee has claimed that the Japanese company fired her following a period in which she became the target of online harassment.
Until yesterday, Alison Rapp was a product marketing specialist for Nintendo of America, working with its "Treehouse" localisation team. Rapp recently became the target of online harassment, evidently due to her perceived role in cutting sensitive material from Japanese games being localised by Nintendo.
Then, last night, Rapp published this tweet.
The decision Rapp describes follows a month in which Rapp's past has been used to undermine her reputation, and her standing within Nintendo. A Kotaku article, published earlier this month, traces the problem back to decisions made in the localisation of Fire Emblem Fates and Xenoblade Chronicles X. In the former, for example, a "face petting mini-game" was excised for the US release, and in the latter the user's ability to alter the breast size of their character was removed.
Despite this, Rapp was targeted by online groups - either those allied with GamerGate, or a similarly angry offshoot - due to comments found online that displayed support for victims of online abuse and an affinity for issues related to social justice. A paper she wrote in 2011 while attending Augsburg College also became a weapon, its exploration of the sexual representation of young people in Japanese culture - and her defence of the same - taken as evidence of sympathising with paedophiles.
Nintendo was made aware of the gathering storm in a variety of ways, including direct contact from both her harassers and an anti sex trafficking group, The Wayne Foundation, which was convinced to question Rapp's position to Nintendo after being sent out-of-context quotes from that academic essay.
Since Rapp initially tweeted about her dismissal, Nintendo has released a statement clarifying its position.
"Alison Rapp was terminated due to violation of an internal company policy involving holding a second job in conflict with Nintendo's corporate culture. Though Ms. Rapp's termination follows her being the subject of criticism from certain groups via social media several weeks ago, the two are absolutely not related. Nintendo is a company committed to fostering inclusion and diversity in both our company and the broader video game industry and we firmly reject the harassment of individuals based on gender, race, or personal beliefs. We wish Ms. Rapp well in her future endeavors."
Rapp has since questioned the validity of that statement. After returning from her honeymoon earlier this month, Rapp claims she was stripped of "spokesperson status" and - in a "lateral move" - told she wouldn't be able to lead games as a "PM" (product manager) any more. The increasingly public outcry had prompted Nintendo to monitor her Twitter activity, concluding that she could no longer be seen as a, "good representative for the company." More to Nintendo's point, Rapp has also said that taking additional work is not generally grounds for dismissal.
Rapp has placed Nintendo's response in the context larger issues with the games industry as a whole, a point she has returned to several times in her tweets over the last 12 hours. "This is not normal for a professional industry," she said. "We call be better at this. We can make games a better, more inclusive, less frightened industry."