Nintendo delays Nintendo TVii
Fresh Wii U owners will have to wait for their multimedia future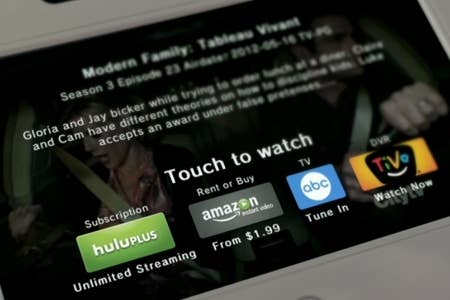 In a press release touting the Wii U system being released in the US this weekend, Nintendo has revealed that the Nintendo TVii won't be available at launch. Instead, the multimedia service has been delayed until December, with no specific release date given.
Video-on-demand apps like Amazon Instant Video and Hulu Plus will be releasing "in the coming weeks". Netflix representatives told Engadget that the Netflix app would be available at launch, but won't be a functional part of Nintendo TVii "until Q1".
Some members of the press have revealed that many of the Wii U's online features are still no-shows on their review units, though Nintendo has said they will be added in a software update available at launch.
"The prelaunch hardware provided to the press is currently not capable of doing much more than playing games. Functions like the online game store, Miiverse social networking, video chat, a Web browser, and even the ability to transfer content from an old Wii to a new Wii U won't be available until Nintendo rolls out a downloadable software update," wrote Ars Technica's Kyle Orland.
"Got a few questions about it, but just so you know, we're waiting on an online-enabling Wii U firmware update before posting game reviews," tweeted Giant Bomb's Jeff Gerstmann.
The Nintendo Wii U will be released in the United States on November 18, 2012. On the bright side, we're assured the system will be able to play games.