Nintendo continues to prop up UK games retail | UK Boxed Charts
Animal Crossing: New Horizons is No.1 once again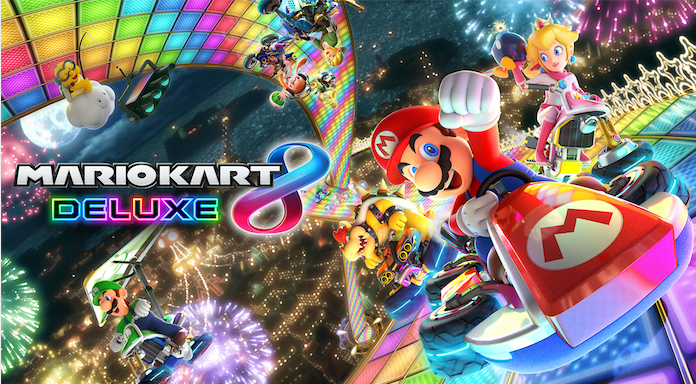 Animal Crossing: New Horizons secures its third consecutive No.1 in the UK boxed charts.
The Nintendo Switch exclusive secures its place at the summit despite a 24% drop in sale week-on-week. It's yet another week where Switch dominated the boxed games business in the UK, with Mario Kart 8: Deluxe at No.2 (sales down 23%), Super Mario 3D All Stars at No.8 (sales down 3%), New Super Mario Bros U at No.9 (sales down 15%), and Ring Fit Adventure at No.10 (down 37%). There are 10 Switch games in the Top 20 best-selling games.
Ubisoft's Just Dance 2021 holds No.3 despite a 29% sales drop. This week 87% of the game's sales were on Nintendo Switch.
Switch is proving to be the savior for UK boxed retailers. For the first two weeks of 2021, game sales are up 27.4% compared with the same period last year, and this is almost entirely down to games for Nintendo Switch (overall, Switch game sales are up 120% year-to-date). PlayStation game sales are also up slightly if we combine PS4 and PS5 game sales together.
The only game in the Top Ten to increase in sales week-on-week was the forever popular Grand Theft Auto 5, which rises four places to No.4 due to a 6% sales increase.
There is just one new game in the charts this week, and it is the first new game to crack the Top 40 of 2021. Five Nights At Freddy's: Core Collection makes No.32, published by Maximum Games. 55% of its sales came on Nintendo Switch, 24% on PS4 and 21% on Xbox One.
Here is the GfK Top Ten for the week ending January 16th:
| Last Week | This Week | Title |
| --- | --- | --- |
| 1 | 1 | Animal Crossing: New Horizons |
| 3 | 2 | Mario Kart 8: Deluxe |
| 3 | 3 | Just Dance 2021 |
| 8 | 4 | Grand Theft Auto 5 |
| 7 | 5 | Minecraft (Switch) |
| 4 | 6 | FIFA 21 |
| 10 | 7 | Call of Duty: Black Ops Cold War |
| 11 | 8 | Super Mario 3D All-Stars |
| 9 | 9 | New Super Mario Bros U Deluxe |
| 6 | 10 | Ring Fit Adventure |