Nintendo cancels TVii for Europe
Unforeseen complexities prove too much for platform holder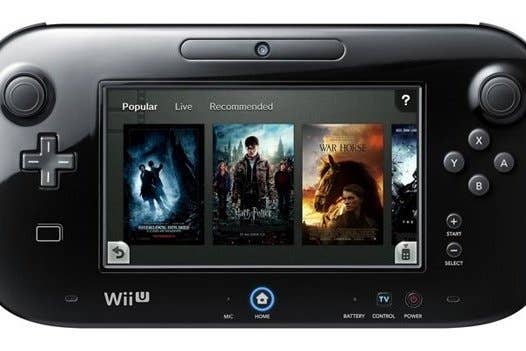 Nintendo has announced that its TVii service, which turned the Wii U's Gamepad into a listings browser, will never be coming to Europe after localisation and cross-territory complexity became too much for the service to run efficiently.
Already live in the US, Canada and Japan, the service is an ambitious attempt to unify content from providers like Netflix, Hulu and local cable and satellite services under a single browser, which provides detailed listings and recommendations based on viewing habits, as well as providing second-screen support for integrated services like Rotten Tomatoes and Wikipedia. However, the sheer number of channels and services operating in Europe, and the diversity of the regulations which govern them, has proven too much for the platform holder.
"At Nintendo of Europe, we continue to challenge ourselves to develop a range of entertaining experiences for all to enjoy," reads an official statement. "Due to the extremely complex nature of localising multiple television services across a diverse range of countries with varied licensing systems, regrettably we have taken the decision not to launch the Nintendo TVii service within the European region. Although on this occasion we did not anticipate such challenges, we will always strive to develop a range of entertaining experiences for all our users to enjoy.
"With this in mind, Nintendo of Europe has launched the Nintendo Anime Channel, a new video-on-demand service on Nintendo 3DS which offers users the chance to stream anime series from the likes of Pokémon, Kirby, and Inazuma Eleven. New content will be added regularly and access to this service is granted simply by downloading a free application from Nintendo eShop."