Nintendo brings in $250 million in US over Black Friday weekend
Switch hardware sales were more than double last year's total for the Thanksgiving-to-Cyber-Monday stretch; US installed base tops 8.2 million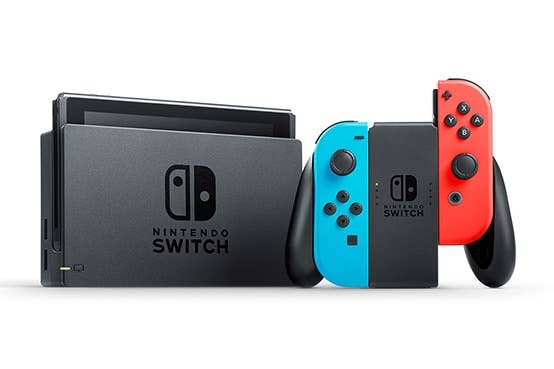 The Thanksgiving weekend marks a frenzied beginning to the holiday sales season in the US, and Nintendo wasted no time in getting into a festive spirit. Nintendo of America today reported that its total revenues for the five-day stretch including Thanksgiving, Black Friday, and Cyber Monday were more than $250 million.
Naturally, the Switch was a main driver of that, as Nintendo's latest console saw hardware sales more than double for the holiday weekend, up 115% year-over-year. That made for the Switch's best-selling week to date, and the strongest performance any Nintendo console has posted over the five-day Thanksgiving-to-Cyber-Monday period, surpassing even the high mark of the Wii. The company said the Switch now has an installed base of more than 8.2 million units in the US.
On the software side, Nintendo reported selling 1 million first-party Switch games over the holiday weekend (physical and digital combined), a 78% jump year-over-year. At the same time, the Pikachu and Eevee versions of Pokémon: Let's Go have combined for total sales of 1.5 million since their debut the week prior, while Super Mario Party passed the 1 million sold milestone in the US. It became the fifth first-party Switch game to hit 1 million sold in the US, joining Zelda: Breath of the Wild, Mario Kart 8 Deluxe, Super Mario Odyssey, and Splatoon 2.
Nintendo's business outside the Switch was not as vibrant, as Nintendo reported total US hardware sales for the holiday weekend up 45% year-over-year. While the company didn't give concrete indicators of their performance over the weekend, the 3DS family of systems reached lifetime US sales of 22 million, while the NES Classic hit 2 million sold overall and the Super NES Classic topped lifetime US sales of 2.5 million.