Nintendo and DeNA have been talking since 2010
DeNA West CEO Shintaro Asako believes his company can reach 100 million daily active users with Nintendo's IP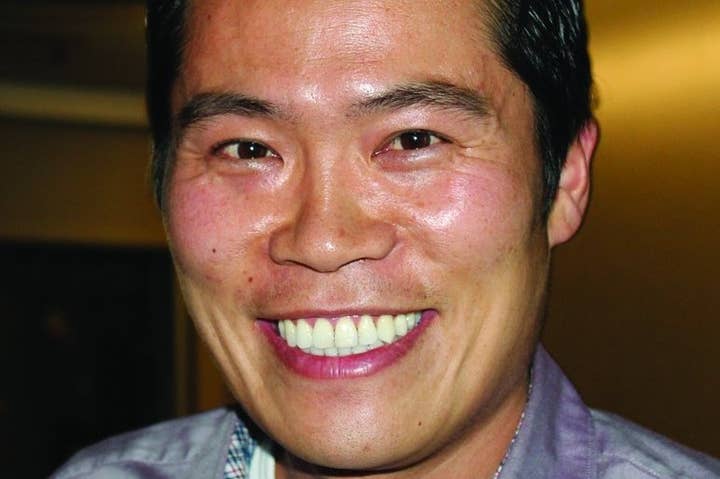 While some of you may think that Nintendo's move into mobile today was a sudden reaction to the realities of its business and the marketplace, an interview with DeNA West CEO Shintaro Asako has revealed that Nintendo's been pondering its course of action in mobile gaming for quite some time. In fact, the two companies have been having a dialogue since 2010.
"Internally, we had a lot of strategic meetings. The one big solution was always that there's a giant IP holder in the market that hasn't stepped into the smartphone environment. Really, the reason they were convinced that they wanted to work with us was that we were so determined to work with them that we have really been talking to them since 2010," Asako told GamesBeat. "Yes, we were talking to them for a long, long time. Finally, Nintendo became ready to do this. And we were ready the whole time."
"Our approach was more about looking at their strengths, and then looking at our strengths, and when we get together we can do something bigger," he continued. "Our initial discussions were around memberships and backend systems. Through this discussion we said that if we build this backend, we should obviously work on a game. And if we're making a game, we should use Nintendo IPs."
Indeed, leveraging Nintendo's catalog of hugely popular IP is a great advantage, and it's one that Asako believes will enable DeNA to finally become a global leader in the mobile games market. DeNA is number eight in Japan's mobile ecosystem but it's not in the top 10 worldwide. With Nintendo on board, however, there's a good chance DeNA's fortunes will change. And part of the reason is that DeNA approaches the market very differently from big competitors like Supercell, Asako said.
"One thing that we're always thinking about is how can we build a structural advantage over other people. When you look at other successful companies, like King or Supercell, a lot of them are using one successful title and then using that game engine for other titles. I think the people out there see that as not really a strong structure to be successful for a long time," he noted, adding that the competition hasn't "really built a backend system [like Mobage] in the way we have done, and I think that's the key part."
So what's the plan going forward? As you might expect, it's going to be a lot more complex than porting over any 3DS or Wii U games. Mobile titles have to be built from the ground up. Asako also believes that DeNA can leverage Nintendo's IP to appeal to a very wide audience, not just kids.
"I've wanted to create something globally successful, not only for kids, but for mid-aged people and beyond," Asako said. "The game should attract a huge range of people. We wanted to get a huge audience like Candy Crush - like 100 million users. We wanted to create something with that kind of DAU [daily active user] base. I think with the strong IPs [Nintendo has] and the strong game operation expertise we have, I don't think we're dreaming [about reaching] 100 million DAU."
Asako also acknowledged that DeNA will be listening to Nintendo, even if Nintendo isn't directly driving the mobile development. "Nintendo is now a 10 percent shareholder in DeNA. So they have a lot to say," he said. "Ten percent is actually pretty huge...they're going to be the second-largest shareholder. It's a big deal."